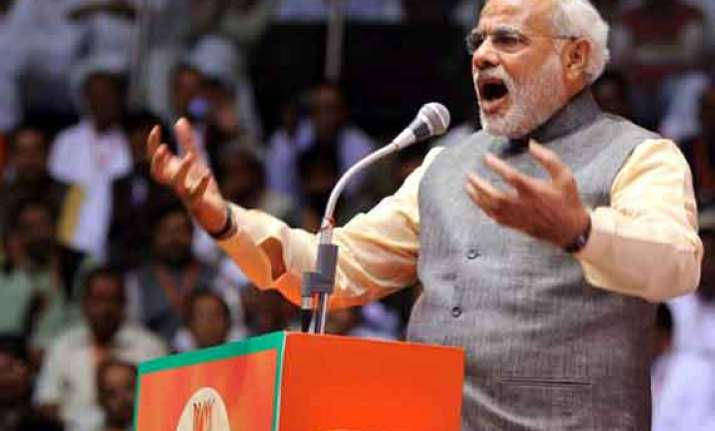 Sreerampore (West Bengal): In an all-out attack on West Bengal Chief Minister Mamata Banerjee, BJP prime ministerial candidate Narendra Modi Sunday accused her of joining hands with Finance Minister P. Chidambaram to save the Saradha scamsters and ruining the state by vote bank politics.
Addressing an election rally in this town of Hooghly district, Modi raised the issue of the multi-crore rupee Saradha scam, promising "no one will be spared" if he came to power at the centre and specifically raising questions about who bought one of Banerjee's paintings for Rs.1.80 crore.
"Chidambaramji, you are the country's finance minister, such a big scam has taken place, who are you trying to save? Why have Mamataji and Chidambaram joined hands to help those responsible for the Saradha scam, people of Bengal want to know," he said.
Assuring the victims of the Saradha scam in states like Bengal, Jharkhand and Odhisa, he said: "I announce that after forming the government in Delhi, strong action will be taken on this issue. Nobody will be spared."
Attacking Banerjee, Modi raised questions about one of her paintings being sold for Rs.1.80 crore.