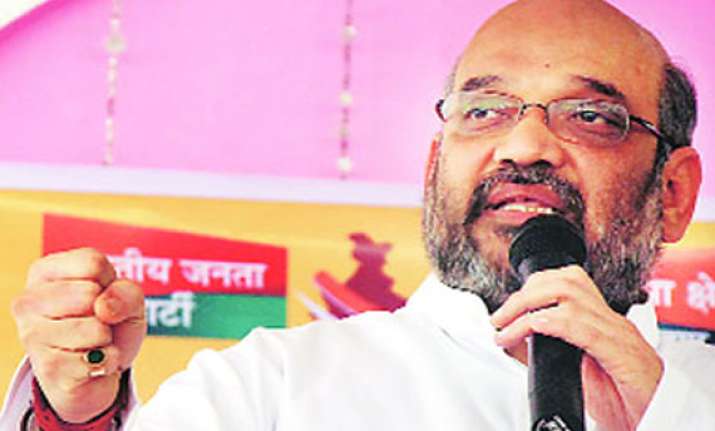 New Delhi: The Congress and the AAP Saturday rapped on the Election Commission's door against BJP prime ministerial candidate Narendra Modi's close aide Amit Shah over his remark on the Muzaffarnagar riots.
The Bharatiya Janata Party defended Shah, saying it saw "nothing wrong in his remark".
Shah reportedly said in a recent election meeting in Muzaffarnagar that "this election is about voting out the government that protects and gives compensation to those who killed Jats. It is about badla (revenge) and protecting izzat (honour)".
He was accompanied by BJP legislator Suresh Rana, who was an accused in the Muzaffarnagar riots in which over 60 people, mostly Muslims, had died, while thousands were rendered homeless.
Attacking Shah for his "provocative hate speech", the Congress complained to the Election Commission Saturday.