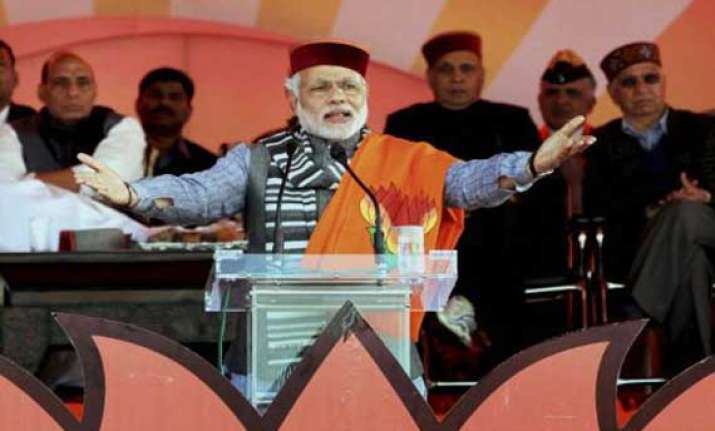 New Delhi: Amid escalating war of words, Narendra Modi today alleged that Congress was a "dhokebaaz" (fraud) party and described its manifesto as "dhokapatra".
 "I do not like saying it but Congress is a party that betrays people. It is a "dhokebaaz" party. See their 2009 manifesto. It is not a manifesto but a 'dhokapatra'," he said at an election rally here.
Referring to price rise, BJP's Prime Ministerial candidate said, "Congress had promised in its 2009 manifesto that it will bring down prices within 100 days. So is it not a 'dhokapatra' ?"
Modi said the people may forgive a mistake but they do not spare a cheat. "If you cheat people, they will not forgive you. They may forgive a mistake but not a cheat."
Asking people to give BJP a chance at the Centre, he said, "You have given 60 years to the ruler (Congress), now give me 60 days to serve you. The country does not need a ruler, it needs a "sevak" (servant).
"I want to serve the people as a servant for which I want your blessings."