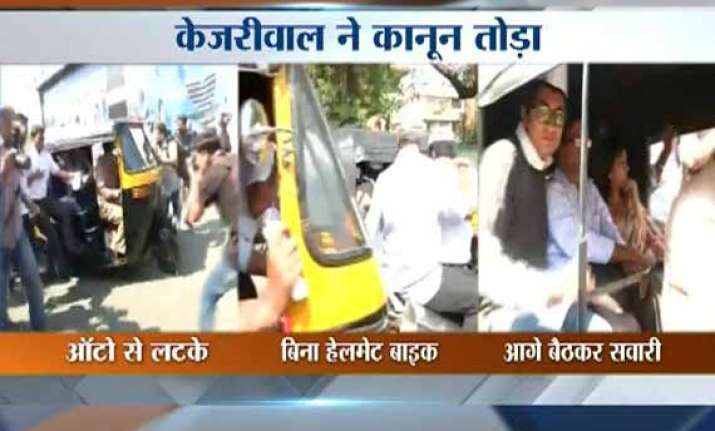 Mumbai: The normally busy and bustling Churchgate station in South Mumbai today looked like a warfield, as hundreds of Aam Aadmi Party workers wearing Gandhi caps, shoved male and female passengers out of their way, toppled metal detectors placed at the entry, exit gates, in their bid to welcome their party supremo Arvind Kejriwal.

Morning officegoers in Mumbai were awestruck, when they saw hordes of AAP supporters, many of them ticketless, surging ahead, without heeding to policemen's warnings, and damaged metal detectors placed to protect the station from terrorists.

Kejriwal who arrived in Mumbai today launched his three-day tour of Mumbai and Maharashtra .
 
After reaching Mumbai, Kejriwal went from airport to Churchgate and CST (Chhatrapati Shivaji Terminus) in a roadshow in support of party candidate Meera Sanyal, who is contesting from Mumbai South.

Kejriwal left the airport in an auto to Andheri station and then took a local train to Churchgate.