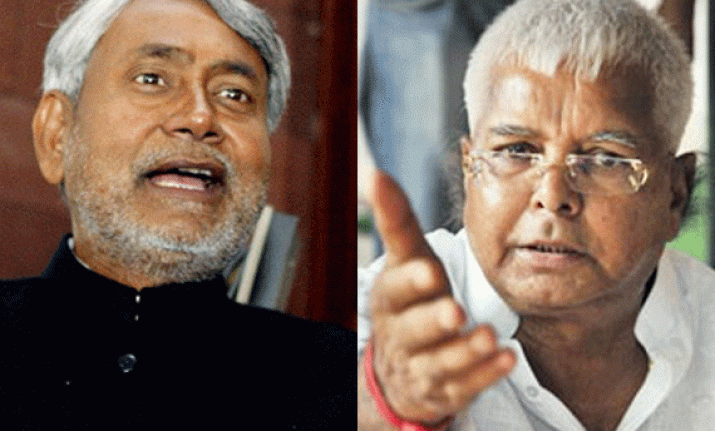 Lalu Is A Caricature Of His Old Self, Says Nitish 
Patna, Aug 8  :  Bihar Chief Minister Nitish Kumar today termed arch-rival Lalu Prasad as a "carricature of his old self" and advised the RJD chief to take lessons from his "mistakes".
"Prasad appears to be a carricature of old self ... I am not bothered about what he says about me," he told reporters at the weekly 'Janata Darbar' here.  Kumar was referring to the RJD leader's behaviour at a 'Mahadharna' organised by his party at the JP Chowk here on Saturday to protest against the NDA government's "misrule".  He also criticised Prasad's ire against actor Amitabh Bachchan for praising the NDA government's performance in Bihar.
Kumar asked his political bete noire to "take lessons from his mistakes" and charged him with abandoning socialist leader Jaiprakash Narayan's ideology to which he had pledged his allegiance at the outset of his political career.  "I am happy to note that the RJD supremo has gone back to the same leader (bust) to atone for his mistakes and revive his sagging fortunes in public life," he said.
He also rapped Prasad for claiming a turnaround in the revenues of the railways during his stint as the Union Railway Minister. PTI