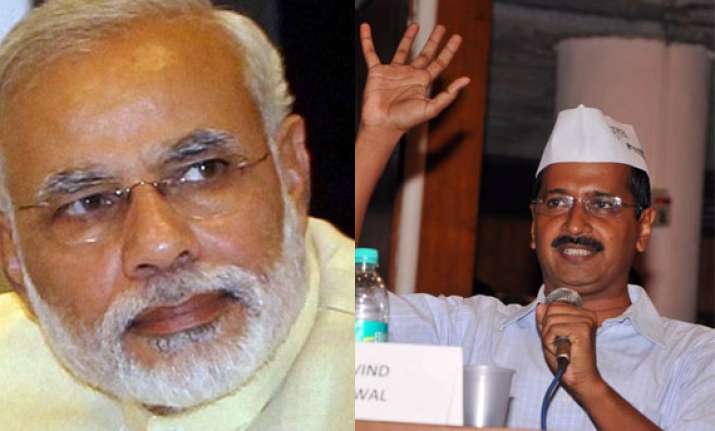 New Delhi: Aam Aadmi Party convenor Arvind Kejriwal, who is presently on his one-point agenda levelling charges against industrliast Mukesh Ambani, will go on a two-day road show in Gujarat on March 8 and 9 to take on  BJP prime ministerial candidate Narendra Modi on his home turf.
The dates, as of now, are tentative. Kejriwal is raring to take on Modi, flush from his victory over Sheila Dikshit in New Delhi constituency.
But Modi has so far kept his cards close to his chest. His parliamentary constituency is yet to be  finalized.
Senior BJP leader Dr Murli Manohar Joshi has refused to vacate his Varanasi Lok Sabha seat for Modi.