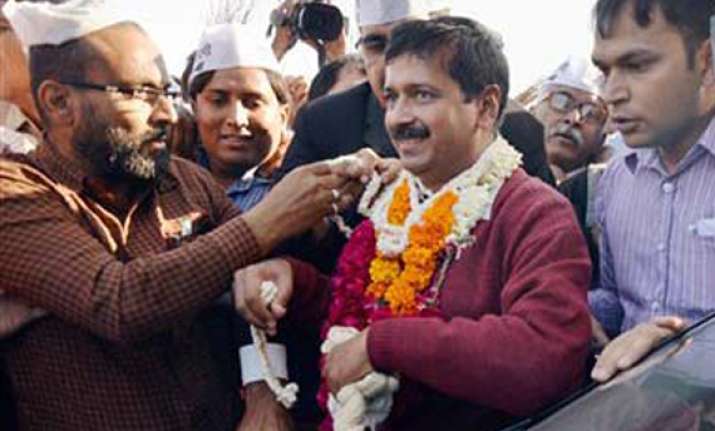 Bangalore: AAP leader Arvind Kejriwal declared Sunday he was ready to contest against BJP's prime ministerial nominee Narendra Modi in Varanasi but will take a final decision a week later.
"My party has said you should take on Modi in the (Lok Sabha) election," Kejriwal told an election rally here, triggering a roar of approval from the crowd.
Underlining that it was "important to defeat Modi", the former Delhi chief minister said: "It is a very big challenge. It is not a small challenge... I am ready to accept this challenge."
But Kejriwal quickly added that he will visit Varanasi in Uttar Pradesh March 23 and decide whether or not he must take on Modi after judging the response of the people there.