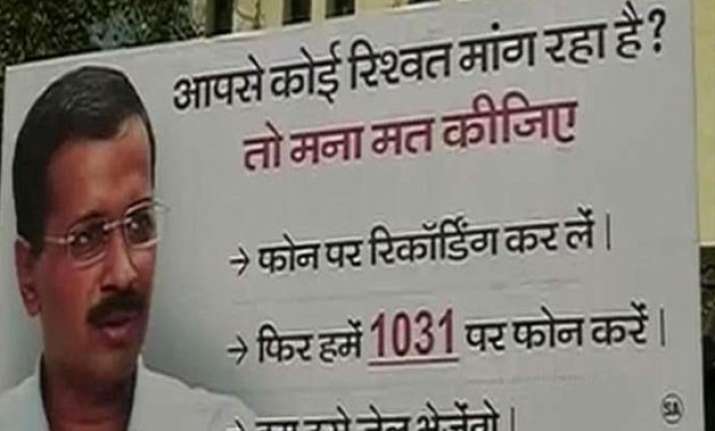 New Delhi: Aam Admi Party government in Delhi is ready to comply with Supreme Court's order banning photos of politician on government advertisements. The party will take down hoardings with Chief Minister Arvind Kejriwal's pictures.
The newly elect government has deployed hundreds of hoardings and posters in the city displaying Kejriwal, the most seen among them is government's anti-corruption helpline number.
A spokesperson of Delhi government said that Kejriwal's image was used in advertisements as a measure to reach out to the masses with government's message and officials will now work on using some powerful symbols and depictions.
Secretary in-charge of directorate of information and publicity, SS Yadav informed that the contract of advertisement campaign of anti-graft helpline with the advertising agency was for one month and that period is now over. He said that the new campaign will now be according to SC's directives.
AAP members welcomed the SC's order and said the party in the past discussed a lot on the use of photographs of politicians being used in the ad campaigns. They feel that the SC directive will give the government a chance to innovate new ways to connect with masses through advertisements.