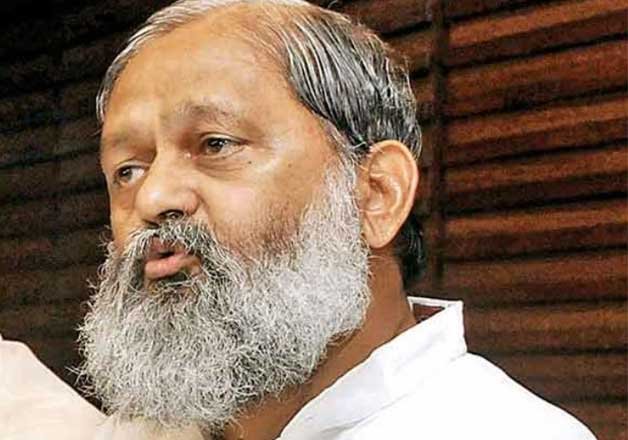 Chandigarh: Haryana's Health Minister Anil Vij today got upset over some issue when he, Chief Minister Manohar Lal Khattar and some of their cabinet colleagues were having an informal discussion on the situation in the state in the wake of the ongoing Jat agitation.
The Chief Minister had summoned a cabinet meeting here in the afternoon to take stock of the situation. After the meeting was over, the group sat down for an informal discussion, sources said.
During the discussion, Vij reportedly got upset over some issue and even offered to resign but was calmed down by Khattar, who later called him to his residence to pacify him.
After the meeting with the Chief Minister at his house, Vij left for his Ambala residence.
Asked about the issue when he reached Ambala Cantt, Vij, who clearly looked off mood and upset, merely said, "I met Chief Minister, there is nothing more to say."
Before leaving for Chandigarh from Ambala earlier in the day, Vij had in a tweet said "today, I will meet the Chief Minister and talk to him about those who have suffered heavy loss due to the Jat agitation and will also seek action against the culprits (behind the violence and arson)".
Sources said Vij made a mention of the issue in the informal discussion with Khattar and cabinet colleagues.