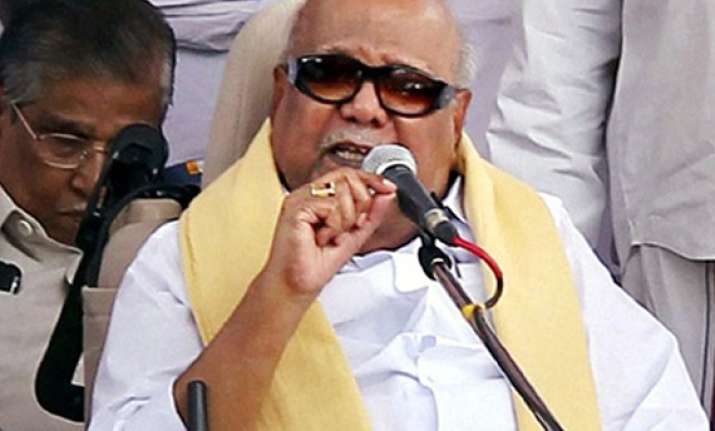 Chennai, Aug 15: DMK president M. Karunanidhi Thursday said the probe into the loss of INS Sindhurakshak should cover possible sabotage and act of terror besides the reasons for the safety system's failure.
In a statement here, Karunanidhi condoling the death of the 18 navy personnel in the Tuesday tragedy in Mumbai.
"The safety alarm systems did not work. Those who are in responsible positions should look for the reasons for such pathetic situation and take appropriate action," he said.
According to Karunanidhi, such negligent attitude should not be there in people who are in responsible position when it comes to national safety.
Stating Rs.400 crore was paid for the submarine to Russians, Karunanidhi said the vessel came back to India only four months back after undergoing an upgrade for Rs.488 crore.
Karunanidhi said 11 of the 13 naval submarines in India were expected to go out of service this year as they would become 25 years old. The average life span of a submarine is only 25 years.
Meanwhile, the People's Movement Against Nuclear Energy (PMANE) that is protesting against the setting up of Kudankulam nuclear power project in Tamil Nadu asked what kind of upgrade was carried out in the submarine.
The PMANE said since the submarine was built in 1995, what was the need for an upgrade within a short span at an outlay of over Rs.450 crore while the original purchase price was around Rs.400 crore.
It wondered as to why it took three long years for the Russian company Zvyozdochka to do their work and what exactly did they do in the submarine for the past three long years at an exorbitant cost?