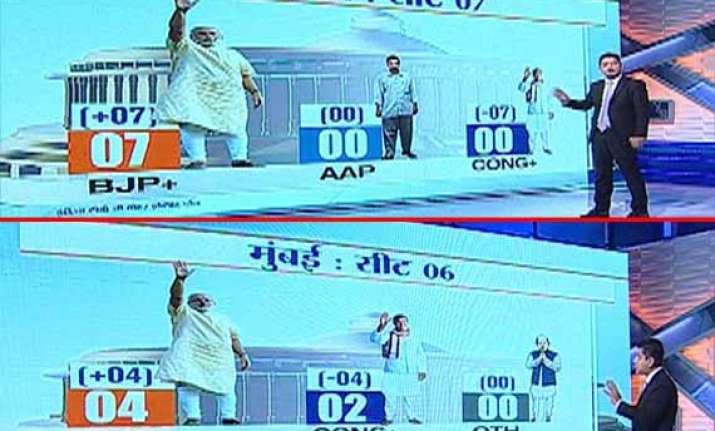 New Delhi: The people of national capital Delhi and financial capital Mumbai have voted overwhelmingly in favour of BJP led NDA, according to an India TV- C Voter exit poll survey.
According to this exit poll, BJP is expected to sweep Delhi in these Lok Sabha elections. The party is projected to win all 7 Lok Sahas seats of Delhi.  Both Congress and AAP will fail to open their account in Delhi, according to this exit poll.
BJP led NDA is projected to win 4 out of 6 Lok Sabha seats of Mumbai, according to this exit poll. The Congress led UPA is expected to win the remaining 2 seats. AAP is not expected to win any seat in Mumbai as well.

Let's have a look at each and every seat of Delhi and Mumbai: