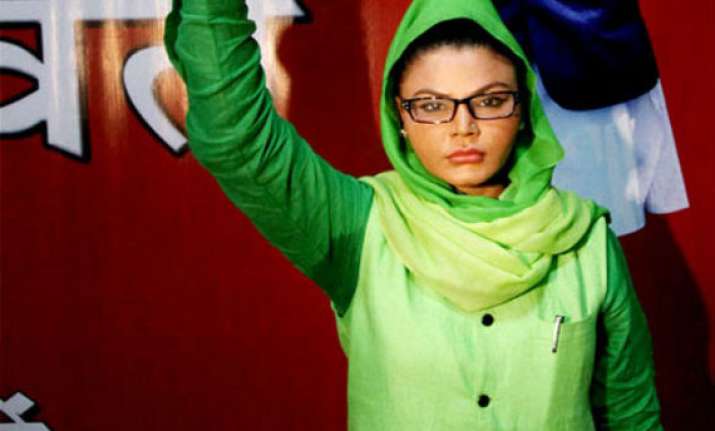 Mumbai: Bollywood starlet Rakhi Sawant who is contesting from Mumbai North West seat has declared herself an "illiterate" with total assets of Rs 14.69 crore. 
Rakhi (36), who is taking on heavyweights like Gurudas Kamat of Congress and Gajanan Kirtikar of Shiv Sena from the constituency, has movable property worth Rs 3.57 crore and immovable assets worth Rs 11.12 crore.  
The Rashtriya Aam Party candidate has cash of Rs 96,427 in hand, and Rs 39.13 lakh in fixed deposits.  The actress has invested Rs 61.26 lakh in bonds and shares and Rs 2.12 crore in insurance and postal savings.  She owns a Ford Endeavour worth Rs 21 lakh and jewellery worth Rs 7.55 lakh.
Her immovable property includes a residential flat and offices in suburban Mumbai. The flat was purchased at Rs 5,03,12,500 and its current market value is stated to be Rs 11,12,59,000.