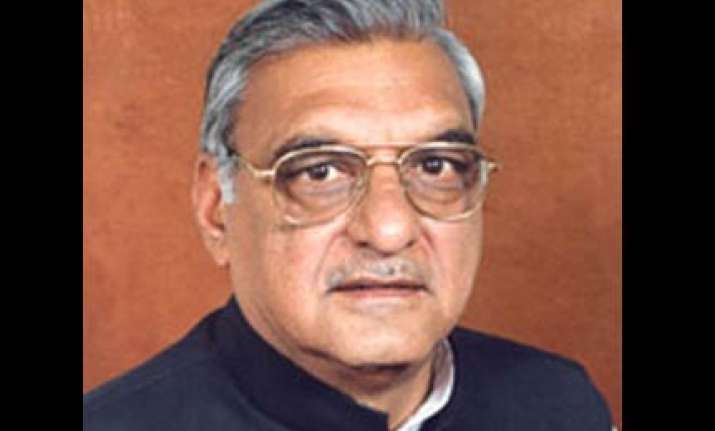 New Delhi :  Haryana Chief Minister Bhupinder Singh Hooda on Tuesday disfavoured framing of any special provision to deal with the cases of 'honour' killing, saying that the existing law is sufficient enough to handle such matters.
"Murder is murder, whoever commits (it) with whatever motive. It's not a question of (involvement of) a panchayat or an individual. Law is already there (to deal with such cases). Efforts should be made to get them punished (under the existing law)," he told reporters here.
Hooda was replying to a question whether there should be a special provision to deal with the cases of 'honour' killings.
"Section 120-B of IPC can be invoked to deal with those involved in planning or conspiring a murder. They will be equally liable to the punishment as provided for those committing murder. No body can take law in his hand," he said.
Arrangements should be made to ensure a speedy trial of such cases through fast track courts, he added.
When asked about the steps taken by his government to curb instances of 'honour' killing in his state, Hooda said, "seven persons were convicted (in a case) in Haryana. Five of these seven convicts were sentenced to death."
He said as a custom, marriage in the same gotra (sub caste) is not allowed in several communities in North India including his state, adding "but no panchayat has got legal sanctity to deliver death penalty."
Expressing his views on the raging issue before a Group of Ministers headed by Finance Minister Pranab Mukhrjee on August 25, the Haryana CM described 'honour' killing as a "social evil" but said Khap Panchayats had no role to play in these incidents.
According to media reports, as many as 900 incidents of 'honour' killings take place in three states alone   Punjab, Haryana and Uttar Pradesh - every year. PTI