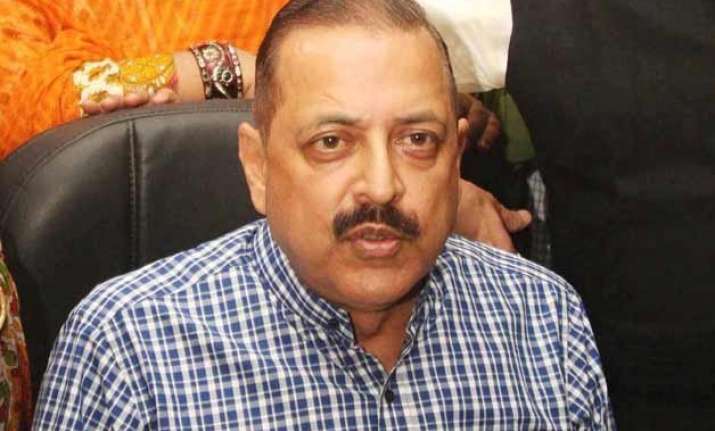 New Delhi: The government expects that all MPs will rise above party line to unanimously support changes proposed in Whistle Blowers Protection Bill, which was tabled in Lok Sabha today, Union Minister Jitendra Singh has said.
He said the decision to introduce the bill reflects government's commitment to eliminate corruption, ensure adequate protection to the complainant reporting corruption and at the same time, also strengthen the safeguards against disclosures which may have a prejudicial effect on the sovereignty and integrity of the country.
The Whistle Blowers Protection (Amendment) Bill, 2015, introduced in Lok Sabha today, amends existing Whistle Blowers Protection Act, 2011.
The bill is therefore only an attempt to complete the unfinished task of the past government and the amended provisions incorporated as safeguards against disclosures affecting the security, sovereignty and integrity of the nation are nothing new but only inspired by Section 8 of Right to Information Act, which forbids such disclosures, the Minister said.
"It is, therefore, hoped that all sections of the House, rising above party lines, will unanimously support the bill in the larger interest of efficient governance, transparency and sovereignty which are virtues cherished by every political party," said Singh, Minister of State for Personnel, Public Grievances and Pensions.
Refuting unsubstantiated observations in certain quarters that the government was not in favour of transparency in governance, he said, the facts, on the contrary, prove that the present dispensation has gone one step further to bring in more transparency without compromising its commitment to the sovereignty and integrity of the country.
Singh said, the story of Whistle Blowers bill is indeed a "tale of travesty".
The bill was introduced in the Lok Sabha on August 26, 2010 and passed on December 27, 2011. Later, when it was introduced in the Rajya Sabha, the then Leader of Opposition in the Upper House, Arun Jaitley had suggested certain amendments to ensure safeguards against disclosures affecting sovereignty, integrity and security of the nation, he said.
"These suggestions and amendments were, by and large, agreed upon by all sections of the House, including the then ruling party.
"However, in spite of this, the bill was passed in the Rajya Sabha in a haste in February, 2014 because the UPA government was in a hurry to take credit for having passed the bill before its rule came to an end," the Minister said.