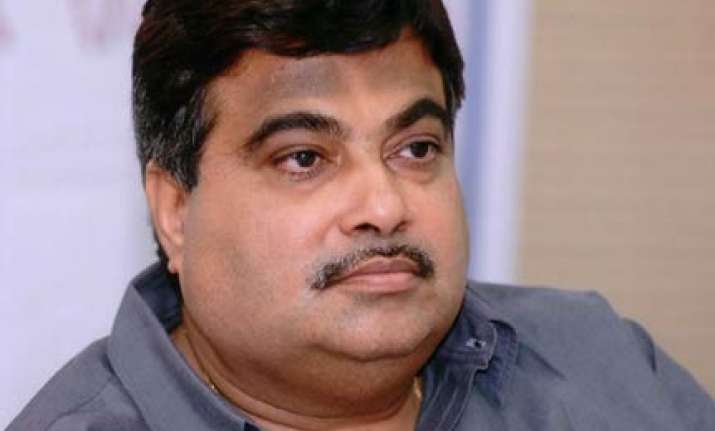 New Delhi, Nov 13 :  BJP President Nitin Gadkari today said he wanted expelled leader Uma Bharti to come back to the party-fold but the issue has been put on the back-burner as she has asked for more time for contemplation and recuperate from ill-health.
"Bharti met me and we discussed the issue. But she told me her physical health was not good and she also wanted time for some contemplation and peace. She said she will get back to me," Gadkari told PTI.
Ever since Jaswant Singh was taken back into the party fold in June 2010, nine months after he was expelled, speculations about Bharti's return to BJP have gained ground.
However, unlike Singh there are several leaders within BJP who are apprehensive about Bharti's return as it would weaken their position.
These rumours were further strengthened when Bharti recently travelled with senior BJP leader L K Advani to Raipur to attend Chhattisgarh Chief Minister
Raman Singh
's father's funeral ceremony and later when she accompanied him to Somnath.
Gadkari himself is said to be keen on taking her back in the party.
"When I became BJP president, I had said I will definitely try to bring back those who had left the party. I met Bharti soon after this. Consultations with other party leaders on her return to BJP are on," Gadkari said.
On the role Bharti will play in case she re-joins BJP, Gadkari said for the time being this was not relevant as she herself has asked for some more time to join the party.
Meanwhile when asked about her future plans, Bharti told PTI, "I want to keep this chapter (of return to BJP) closed for the time being."
Asked if she was aware that some sections in the BJP were opposed to her return to the party-fold, Bharti said, "I am not the right person to comment on the issue."
According to party insiders, those favouring Bharti's return have tried to convince her detractors that she would keep away from her home state Madhya Pradesh and work in Uttar Pradesh and other parts of North India. However, these leaders are not convinced as they feel she will hold sway in MP soon after her return. PTI