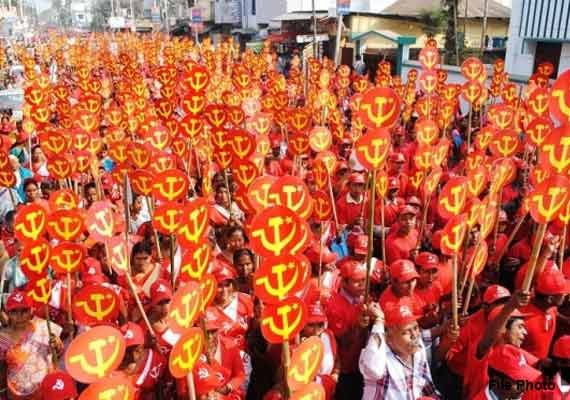 Puducherry: CPI(M) today lambasted the Puducherry government for its 'failure' to properly implement the Mahatma Gandhi National Rural Employment Guarantee Act in the Union Territory and also non desilting of water bodies.
Party's local unit secretary V.Perumal said in a release here that the recent heavy rains had caused extensive damage to standing crop and led to collapse of many huts and dwelling units in villages.Water logging was a direct sequel to failure to desilt water bodies under the scheme,he said, adding government should have taken preventive steps to save crops.
Perumal demanded that overnment provide relief to farmers hit by the rains and compensate villagers who had lost their homes in the floods.
He also criticised the the government decision to replace the free garments scheme by handing over the cash equivalent to each dhoti or saree to members of Scheduled Caste under the scheme' during Diwali.
The government should restore the old system of handing over the garments as distribution of cash would only result in improper use of the money, he said.