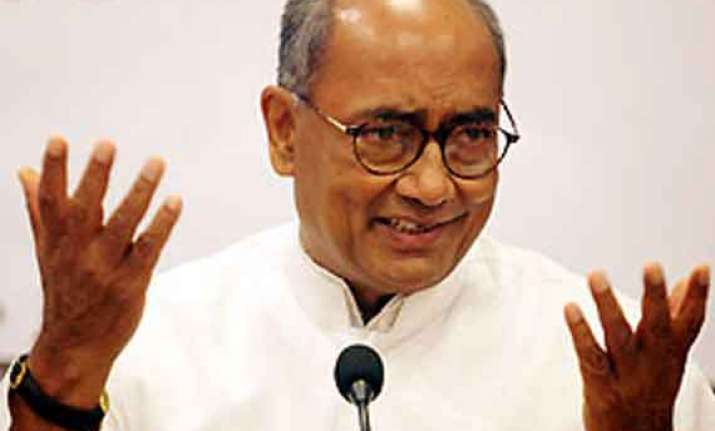 Hyderabad: As the debate on possible ruling dispensation at the Centre after the Lok Sabha elections gathers momentum, Congress leader Digvijay Singh feels that extending outside support in a coalition set up is "impractical, utopian and unworkable".  
"My personal opinion is that outside support does not work.
The largest party cannot be out of the coalition....does not work," the party General Secretary told PTI.  
"Outside support is something which is impractical....too utopian.
It has to be a pragmatic policy and working of a coalition has to be that everyone has to be accountable in the Cabinet.