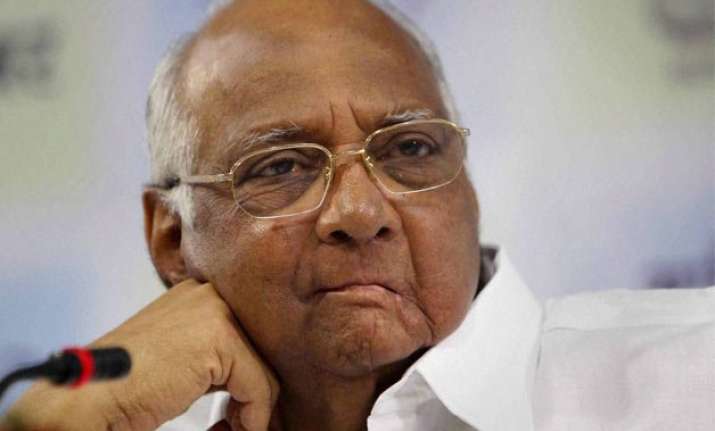 Nashik (Maharashtra):  Amid a row over snooping on close relatives of Subhash Chandra Bose, NCP chief Sharad Pawar today said keeping a watch was a general practice of any government and even he was under watch during his tenure as Home Minister of Maharashtra years ago.
Setting off a political controversy, the Intelligence Bureau files declassified recently said relatives of Subhas Chandra Bose were kept under close surveillance for two decades, most of which was during Jawaharlal Nehru's tenure as Prime Minister.
Pawar, who was talking to reporters on the sidelines of a function here, said, "Keeping a watch is a general practice of any government. That does not mean it is spying. Even there was a watch on me when I was the Home Minister of Maharashtra," he said.
He added that the family members of Subhash Chandra Bose must have been kept under watch to provide security to them.
"But the (Subhash Chandra Bose) issue is very old. So many years have passed. Why are such things being raised now?" he asked.
Criticising the NDA government, Pawar said, "In a brief span of ten months, Prime Minister Narendra Modi went on more number of foreign tours as compared to the previous PMs.
However, his tours have failed to bring any modern technology or production-related technique for agriculture. Even when he is in India, he is not seen giving priority to agricultural sector."
The former Union Agriculture Minister said, during the UPA rule, farmers were given good prices for sugarcanes and onions. "The UPA government waived loans of the farmers and provided loans to them at low interest rate," he added.
"However, the NDA government has not taken steps to provide financial assistance to the farmers affected by unseasonal rains and hailstorms. We will raise the issue in the Parliament."
Speaking on the controversial Jaitapur nuclear power plant, the NCP chief said the project could solve power problems. "However, Shiv Sena, which is part of the Centre as well as Maharashtra government, is opposing it."