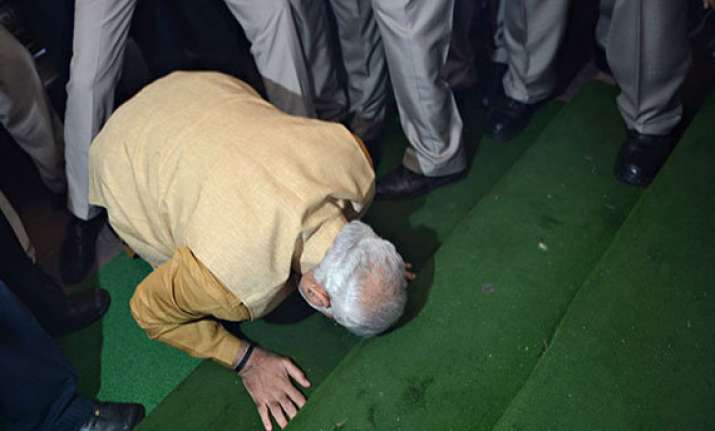 New Delhi: Scenes of great camaraderie and warm emotions were witnessed in the Central Hall of Parliament today as prime minister-designate Narendra Modi entered it for the first time accompanied by other NDA members who had gathered to elect him as their leader.
Three-time Gujarat Chief Minister Modi was accorded a rousing welcome by leaders of his party as well as those belonging to the 29 NDA allies as they reposed faith in his leadership for staking the claim to form the new government. 
Emotions ran high in the BJP camp and party veteran LK Advani had tears in his eyes, as did prime minister-elect Modi, even as the other leaders celebrated the party's highest-ever tally since its inception.
As he was about to step foot inside Parliament, Modi bowed and touched with his forehead the stairs leading into the portal in a mark of respect for the "temple of democracy". He later hailed it for elevating a common man like him to the highest post in the country.