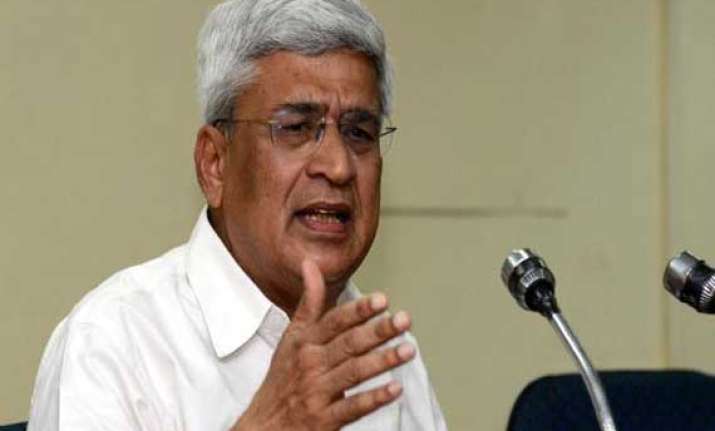 Jaipur: CPI(M) General Secretary Prakash Karat today said efforts to present a non-Congress and non-BJP secular alternative to the people of the country will be made after the results of the Lok Sabha elections.  "There is an anti-Congress wave in the country but it is not a Modi wave. Where there is direct contest between Congress and BJP, the latter is taking a lead but elsewhere regional secular parties are ahead," Karat said.  
"After the results come, efforts will be made to present a political alternative before the country," he added.  He also said that CPI(M) will continue opposing any anti-people, anti-farmer or anti-labour decision of the new government.
Later, addressing party workers at a book release here, Karat said Narendra Modi's Gujarat model was actually a model for the growth of corporates and industries only.  "Corporate sector wants Modi to become Prime Minister because then their agenda would be executed," he said.  
Karat also apprehended that after coming to power BJP would like to amend the labour policy in favour of corporates, claiming that it was something that the UPA government also tried but could not succeed because of pressure from the Left.  He alleged that the RSS conducted an experiment of Hindutva in Gujarat in the 80s which led to riots and in Uttar Pradesh in the 90s.
The RSS is again trying to execute the same communal agenda in UP from past couple of years, Karat added.  "There has been a history of riots and attacks on minorities in Gujarat and UP. BJP is highlighting good governance, growth model of Gujarat in election campaign but this model is for the growth of industrialists," he alleged.