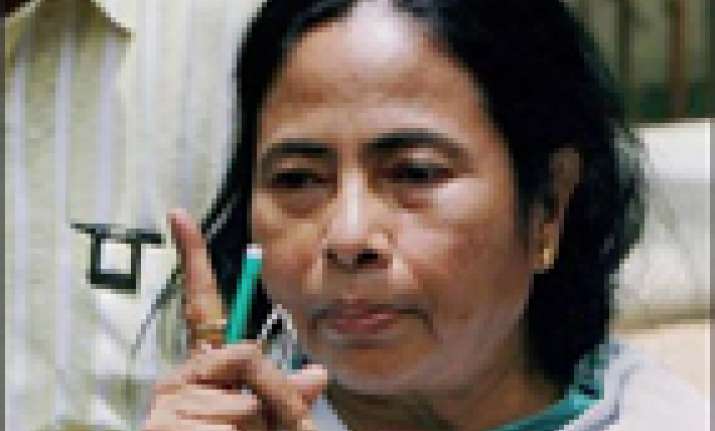 Kolkata: With the Election Commission toughening its stand, West Bengal Chief Minister Mamata Banerjee Tuesday agreed to its direction to transfer eight officials as a "constitutional obligation" but also demanded a top "tainted" poll panel official quit.
Banerjee's announcement came hours of the poll panel rejecting the state government's plea to reconsider the directive to transfer eight officials, including five district police chiefs and a district magistrate.
Terming the order "political vendetta", she said the officers will be reinstated after the polls.
"We are not accepting it as the EC's order... rather accepting it as a constitutional obligation. For the time being we are accepting the removal of the officers but once the polls are over, they will return to their original places," Banerjee told media persons in Durgapur in Burdwan district.
She again accused Deputy Election Commissioner Vinod Zutshi of involvement in a scam.