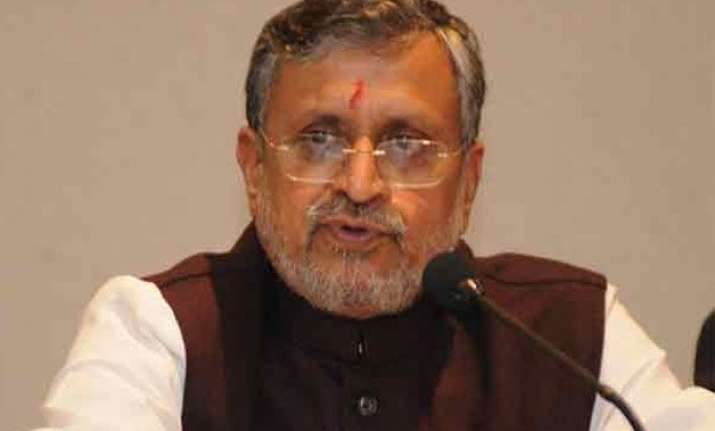 New Delhi: BJP leader Sushil Modi was today found guilty of violating the model code by Election Commission for allegedly offering freebies to voters in Bihar but was let off with a light rap by the poll panel which asked him to be "cautious" in future.
"...the Commission has considered your reply carefully and has observed that you have not denied having made the impugned statements...the Commission has, therefore, held that you have violated the provisions of...Model Code of Conduct.  
"The Commission cautions you to abide by the provisions of MCC in letter and spirit and be more careful in future," the order said.
While issuing the order, the Commission made it clear that as the BJP's vision document for Bihar was formally issued after his remarks, his statement at an election rally in Bhabua on September 28 is not covered under a section of the Representation of the People Act which states that a declaration of public policy, or a promise of public action will not be deemed to be interference within the meaning of influencing voters.
An FIR has already been lodged against the former Bihar deputy chief minister for allegedly inducing voters by promising colour TVs to 'dalits' and 'mahadalits', laptops to students and money to buy dhoti-saris to the poor.