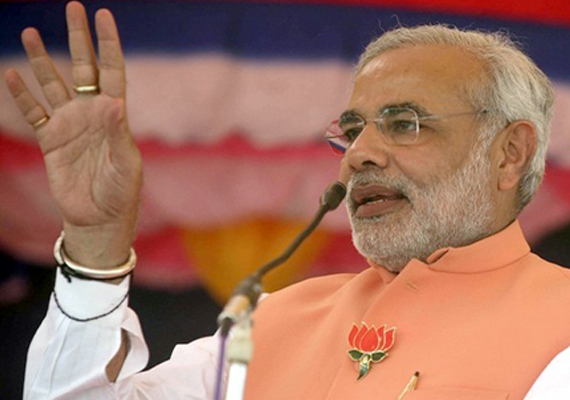 New Delhi, Sep 4: The Gujarat government on Monday dubbed as "unnecessary" Union Finance Minister P Chidambaram's remarks on Chief Minister Narendra Modi in connection with the ongoing controversy on allocation of coal blocks.
Gujarat government officials said that Chidambaram was unnecessarily dragging Modi into the ongoing controversy.  
"Modi, in his letter to Prime Minister Manmohan Singh dated March 20, 2012, had requested the Government of India for allocation of coal fields to 'state-owned public sector companies' under the 'Government dispensation route' of the Government of India," one of the officials said.
 They said that since the Centre did not opt for auction of coal blocks, Gujarat was left with no choice but to demand allocation of coal to Gujarat Mineral Development Corporation.  
Seeking to turn tables on BJP, Chidambaram said had made a strong pitch for speedier allocation of coal blocks for captive power and steel plants at a meeting of power ministers on May 28, 2007.