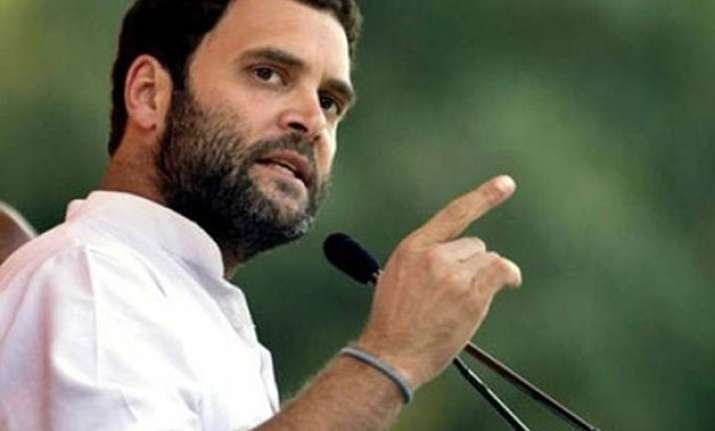 New Delhi: Congress vice president Rahul Gandhi had yesterday led an aggressive charge over the ruling government over a host of issues. However, the one comment that garnered utmost public attention was his 'Fair & Lovely' jibe over the government's budget proposal of offering a compliance window to black money holders.
While the comment may certainly have earned Rahul some brownie points, prominent lawyer Ram Jethmalani has laid claim to the phrase saying he had penned an article on black money during the UPA rule where he had observed that the government's amnesty scheme was doing a 'Fair & Lovely' job at turning black money into white.
"Rahul used the term in his speech....it's a good thing that he reads," Jethmalani said.
Jethmalani, who turned a critic of the Narendra Modi-led government recently, also trained his guns at the ruling government for having failed to do the needful on bringing back black money. Targeting PM Modi, Jethmalani said, "PM went to Germany but did not ask for the names of people holding black money from the German government."
The senior lawyer had earlier said that the German government had the names of 1,400 people who have stashed their money in tax havens abroad and the German government was ready to part with the information with the Indian government free of cost but with a rider that there should be a written request from the government.
Jethmalani also criticised the compliance window offered by Finance minister Arun Jaitley in his budget speech, likening the proposal to the UPA government's amnesty scheme. "Jaitley is doing the same thing that P Chidambaram did. Someday, both Jaitley and Chidambaram will be in trouble," he said.
In his budget speech, Jaitley had offered a compliance window for domestic black money holders for a limited period to come clean. The compliance window is proposed to be open from June 1 to September 30, 2016, and the payment can be made within two months of the declaration. The income declared will enjoy immunity from any scrutiny or enquiry or any prosecution proceedings under the Income Tax Act or the Wealth Tax Act.
The declarations made under the scheme will also have immunity from the Benami Transaction (Prohibition) Act, 1988 subject to certain conditions.
Jaitley had said it was not an amnesty scheme as disclosures will be charged at 45 per cent as against the normal rate of 30 per cent.