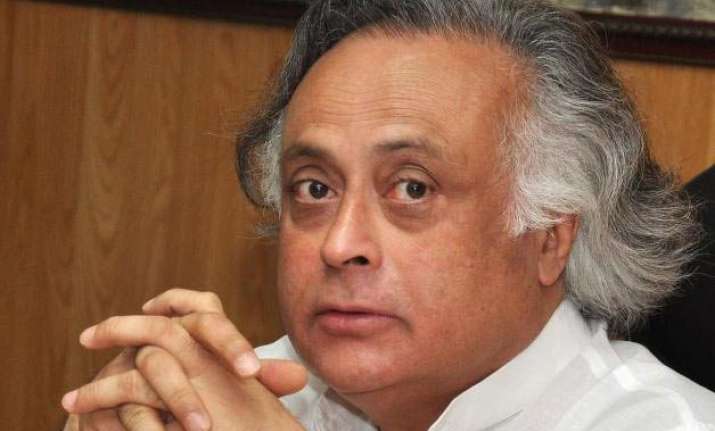 New Delhi: The debate over leadership in Congress that kicked up after Rahul Gandhi's sudden leave refuses to die down with party leaders speaking in different voices.
Some maintain that it's time that Rahul takes over the supreme position in the party and put an end to the dual power centres in Congress, while others feel Sonia Gandhi should not retire now.
Former Union minister Ashwani Kumar termed as "totally uncalled for and utterly distasteful" suggestions that the Congress president should retire saying the party needs "collective leadership at this critical juncture".
Another former Union minister Jairam Ramesh, however, said that Rahul Gandhi will be decisive when he takes over and provide leadership like Sonia Gandhi.
"It is up to him and the Congress President, Congress Working Committee and the AICC to decide but my view is that when he takes over, he will be decisive, I think he will provide leadership as has Mrs Gandhi," said Ramesh, a Rajya Sabha MP who is stated to be close to the Congress Vice President.
"I think the way I see it what he is working out is a detailed blueprint for the revival, for the rejuvenation of the Congress which highlight the electoral debacle in 2014," Ramesh said about Rahul's sudden sabbatical.
Maintaining that there cannot be two decision-making bodies within one party, nine-time Lok Sabha member Kamal Nath on Wednesday said that Rahul must be given full responsibility of the party.
Digvijay Singh had said that Rahul was not being allowed to function independently and "some powerful people in Delhi" were trying to stall his reform measures.
Kumar, however, did not agree with Singh's view and said "Rahul Gandhi is the Vice President of the party. While senior leaders are entitled to express their views, the idea is not to prevent the decisions by Rahul Gandhi. I do not think this suggestion is correct.
"Rahul as Vice President has the authority to overrule these suggestions with which he does not agree. Nobody can stall his ideas."