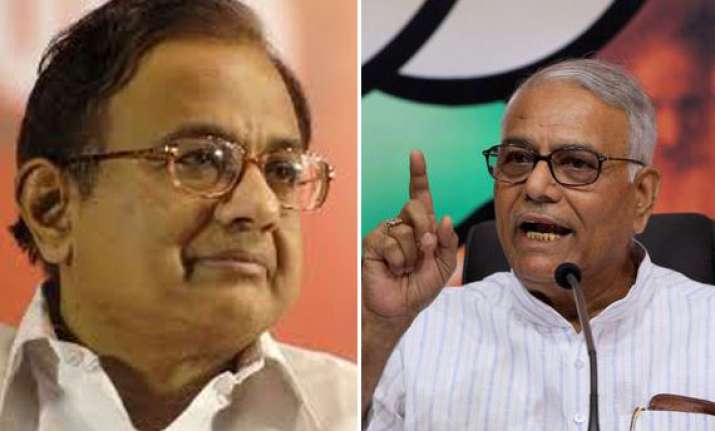 New Delhi, Feb 26: The ruling Congress and its union ministers Tuesday praised the railway budget as "commendable" but the opposition parties, including the BJP and the BSP, slammed it, describing it as "disappointing".
Finance Minister P. Chidambaram said Railway Minister Pawan Kumar Bansal's maiden budget has done a "remarkable job on new lines and extension works...It is a very commendable budget."
Bharatiya Janata Part (BJP) leader Yashwant Sinha slammed the budget, saying: "I feel the situation is horrible, never seen earlier. There was slogan shouting in the house that this is not a rail budget but a Rae Bareli budget."
Telecom Minister Kapil Sibal said: "I commend the budget. It is a very practical and useful budget that will in years to come...take care of railways with its own resources to serve passengers."
BJP leader Gopitnath Munde described it as "anti-National Democratic Alliance (NDA) budget", alleging it has not much to offer to the states ruled by the opposition parties.
Congress spokesperson Abhishek Manu Singhvi said the railway minister has "managed an all-India perspective" in the budget.
"The budget seeks to balance figures... Without succumbing to populist pressure it has done good economics and good politics," he said.
BJP leader Balbir Punj termed it as "very, very disappointing" and said it was "high on promises, low on performance... There is nothing to report in the budget."
"All the promises made are repetitive, the same cliches have been repeated," said Punj.
Bahujan Samaj Party (BSP) leader Mayawati said the budget has ignored the poor and middle class. "The poor and middle class travel more by railways.. These people don't stand to benefit much from the budget," she said.
She criticised the railway minister for 'claiming' that he did not hike the passenger fare, saying it was already done earlier.
"And to say that fares will be reviewed twice a year means that they will keep raising the fares," she said.
She also criticised the hike in freight rates, saying it would have an impact on the prices of commodities and hit the poor and middle classes.
Mayawati said that railways always promise good services but have nothing to show.
"The stations are filthy, the food is bad... They don't think of providing good services," she said.