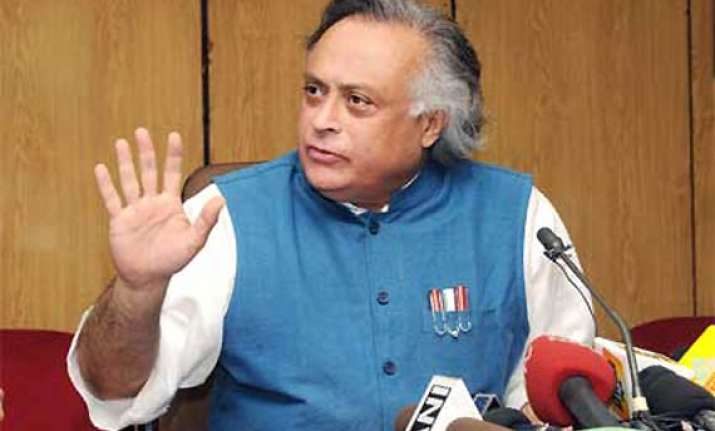 Midnapore (WB), Nov 19: A day after West Bengal Chief Minister Mamata Banerjee slammed ally Congress for taking out an anti-government rally, senior Congress leader Jairam Ramesh today said his party had not taken 'political VRS' and had a right to do so in the state. 

"We have not taken political VRS in West Bengal or taken any vow that we will not bring out any procession. This is part of the political process," Ramesh, the Union Rural Development minister, told reporters at Lalgarh in West Midnapore district.

"Congress and Trinamool Congress belong to one family and it is the right of all to take out political processions.  There is nothing wrong in it," Ramesh said when asked to comment on the chief minister taking umbrage at the Youth Congress rally in Kolkata.

"I don't find anything wrong that can spark a row," Ramesh, who visited villages to supervise implementation of the central Integrated Action Plan Aid scheme in junglemahal, said.

Congress MPs Mousam Benazir Noor and Deepa Dasmunshi had led a silent procession through Banerjee's assembly segment in the metropolis yesterday against attacks on Congressmen and police inaction.

Banerjee's assembly segment is part of the Kolkata South Lok Sabha seat where a bypoll will be held on November 30.