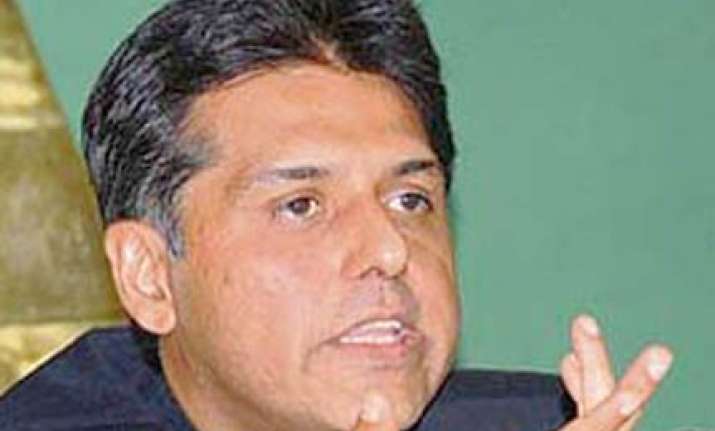 New Delhi, Nov 25: With Parliament remaining disrupted for the 10th day over Opposition demand for JPC probe into the 2G Spectrum scam, Congress today stepped up its attack on the BJP on the issue of corruption.
"The moral core of BJP consists of mercantile mercenarism. Ten years ago, they had used Kargil to give concessions of Rs 60,000 crore to telecom operators causing substantive loss to the exchequer," Congress spokesperson Manish Tewari told reporters outside Parliament.
"The first thing they did after Bihar results was to legitimise corruption carried out by (B S) Yeddyurappa in Karnataka. Whether it is the electoral field or battlefield, central aim of BJP is perpetuation and legitimisation of corruption," he claimed.
Terming the allegations as "baseless", BJP spokesperson Prakash Javadekar said "Congress is levelling totally baseless allegations against BJP and NDA government based on their perception that people do not remember what happened 10 years ago."
"BJP government got the new telecom policy sanctioned in Parliament through debate. Here is the 2G scam (the issues related to) which was not even put to Parliament or the Cabinet. The decisions were taken by a department, which led to the scam," he added.
Tewari, meanwhile, dismissed the possibilities of cutting short the Parliament session in view of the three-week-long impasse.
"As far as Congress is concerned, we believe that Parliament is for debate and it should be allowed to continue and anything which curtails the functioning of the Parliament and its session, would not be good for democracy." PTI