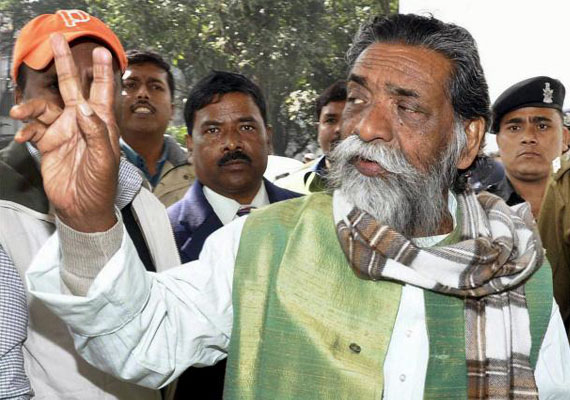 Ranchi, Jan 22: The JMM, after withdrawing support from the BJP-led government in Jharkhand, Tuesday attacked the Congress for not helping it form an alternative government.
The state is currently under president's rule and the assembly in suspended animation.
"The Congress should make it clear what it wants -- a democratic government or a rule by retired bureaucrats as advisers of the governor," Jharkhand Mukti Morcha (JMM) general secretary Supriyo Bhattacharya told reporters here Tuesday.
Another JMM leader told IANS that the Congress was "playing politics".
"The Congress is playing politics and (it) seems it is trying to rule the state from behind the curtain through president's rule," the leader, who did not wish to be named, said.
"Congress leaders announced to help form an alternative government after the fall of the
Arjun Munda
government but they have yet to show any interest," the leader said.
Bandhu Tirkey, an independent legislator, said Congress leaders had said an alternative government would be formed after the party's 'Chintan Shivir' (brainstorming session) in Jaipur and at the end of religious festival Kharmas.
"Now both have ended," he said.
The 28-month-old BJP-led government in the state fell Jan 8 after JMM withdrew its support on disagreement over sharing of power.