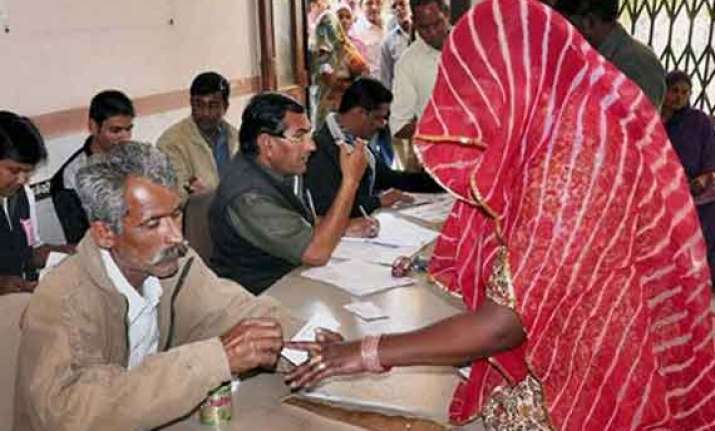 Jaipur: A clash between villagers and police that also left many media persons injured in Rajasthan's Dausa marred voting even as over 47 percent of the eight million-plus electors cast their ballots till 3.30 p.m. in five constituencies in the state's second and final phase of polling.
"Till 3.30 p.m., as per tentative information received, we have recorded 47.20 percent polling in these five constituencies," an official told IANS.
Villagers and police clashed in Satha village near Mahua in Dausa constituency. A stone-pelting mob also set fire to a government vehicle, while some media persons were injured and cameras of some of the photo journalists were damaged.
Police resorted to a baton-charge and firing in the air to control the mob.
Voting was disrupted for some time but resumed later.