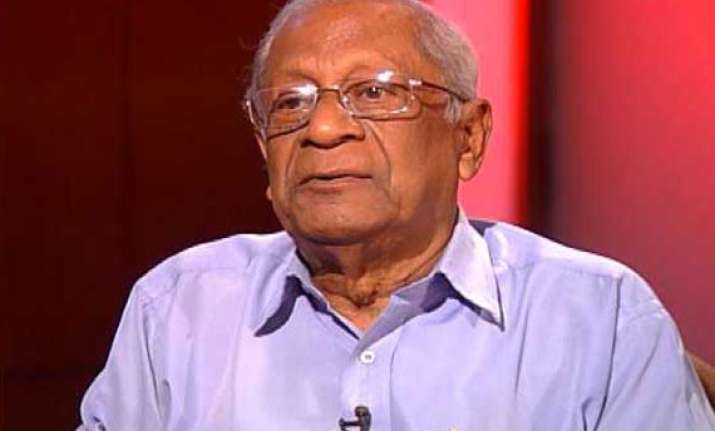 Kolkata, feb 1: Terming the change of guard in the BJP as a "virtual coup", CPI leader A B Bardhan Thursday said the projection of Gujarat Chief Minister Narendra Modi as NDA's prime ministerial candidate would create severe repercussion in the NDA as most of its members were against the idea.
"The sudden emergence of Rajnath Singh as BJP president is virtually in the nature of a coup. Gadkari has gone and Rajnath Singh has come and the operation took just 12 hours," he told reporters.
He said the change had taken place without any discussion on policy issues; it only represented their factionalism and the domination of RSS.
Asked to comment on the demand by a section of BJP leaders to nominate Narendra Modi as BJP president, Bardhan said it was a highly controversial issue.
"If they decide on Narendra Modi, then there will be a lot of repercussion and that too within NDA. What will happen to the stand taken by JD-U? Will it accept him as PM candidate?  What about Shiv Sena and others?" Bardhan wondered.
The veteran leader said that Modi is a "communal element" and that the BJP as a whole is 'communal'. It can no way be an alternative to UPA. The only alternative is an unity of Left and democratic forces.
Bardhan stressed the need to strengthen the Left and democratic forces in the country to put up an alternative to both the UPA and the NDA regime.