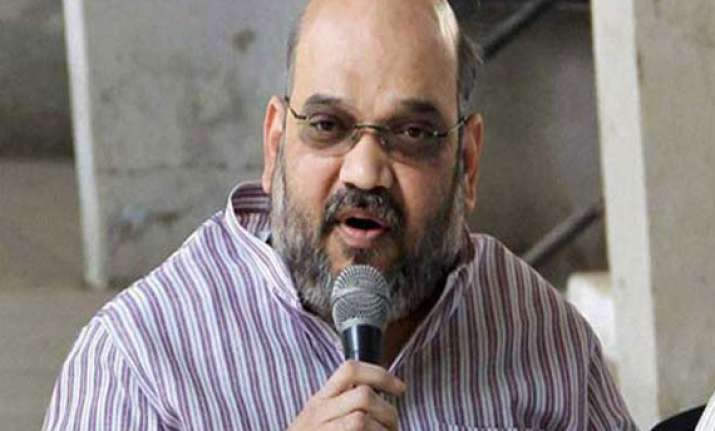 New Delhi: BJP on Tuesday said the party will welcome the support of anyone in national interest, even as most exit polls and its own predictions give a majority to NDA led by it.
BJP leader Amit Shah claimed NDA would get anywhere between 290 and 305 seats, including 50 to 55 Lok Sabha seats in Uttar Pradesh where he was incharge of the party affairs.
"We fought for 272+ seats and we are getting them. Any party who has even a single MP and wants to support us, we will welcome it in national interest," he told reporters.
Asked if BJP has established contacts with prospective new allies, Shah declined to answer it.
Narendra Modi had in recent interviews also said BJP is open to the support of allies even though it will get a majority of its own.
Asked about the future role of senior BJP leaders like L K Advani and Murli Manohar Joshi, Shah said the party's Parliamentary Board, the supreme decision-making body, would take a call on it.
To a question on his own future role if the party comes to power, he said "I will abide by the party decision."
He claimed the whole election was in favour of BJP and gave credit to Modi and the party cadres.
"It will be BJP's and Narendra Modi's victory," he said.