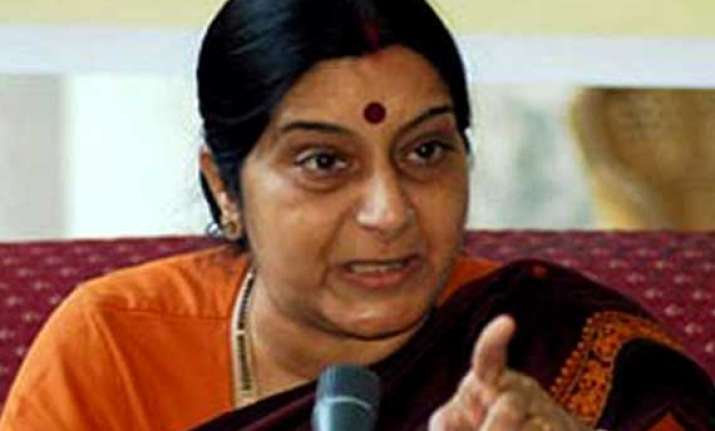 New Delhi: The government and the opposition are heading for yet another face-off over constitution of the selection panel for the maiden Lokpal, with BJP opposing the Prime Minister's proposal to appoint senior lawyer P P Rao as its fifth member.
In the turn of events reminiscent of BJP's opposition to the appointment of P J Thomas as Chief Vigilance Commissioner two years ago, Leader of Opposition in Lok Sabha Sushma Swaraj refused to back the government nominee in the category of eminent jurist in the Lokpal panel and registered her dissent during the proceedings of the meeting last night, sources said.
Swaraj was outvoted with three votes going in favour of the government nominee in the meeting at Prime Minister Manmohan Singh's residence to select the fifth member of the panel, they said.
The Leader of Opposition had opposed Rao's name, saying he has been a "Congress loyalist" and instead proposed the name of former Attorney General K Parasaran.
She demanded that the panel should be "free from such people" and said it should have "apolitical people" and should not be made a "captive body", according to the sources.