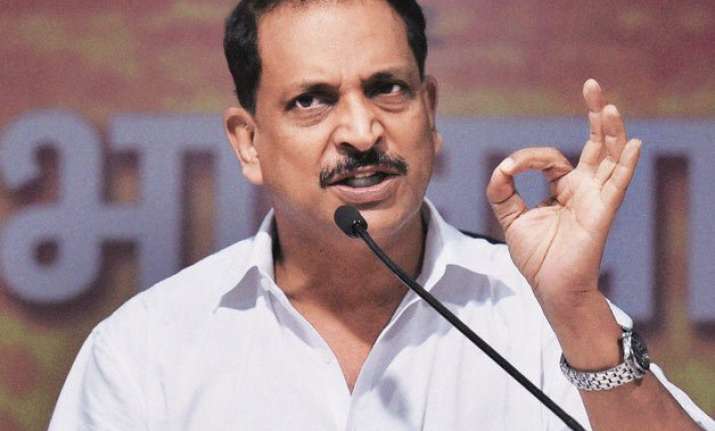 New Delhi: BJP today distanced itself from party MP Shanta Kumar's statement that Vyapam, Lalitgate, chikki scam dented the image of one-year old NDA government.
Union Minister Rajiv Pratap Rudy told reporters that what Kumar has said or written, the party completely disassociated itself with it.
"We generally consider Shanta Kumar a very mature leader. But it seems that he has been carried away by the propaganda of the Congress party. Whatever he has said or written, we completely disassociate with Mr Shanta Kumar's version," Rudy said.
In his letter, Kumar said proper action could not be taken in time due to lack of an appropriate mechanism within the party and it is today paying the price across the country.
"All the accusations levelled at us in some states would not have started suddenly. It would have begun earlier... Some people would have discussed it but due to the absence of any proper mechanism, timely action could not be taken. The party is paying price for it across the country today for this," he said.
Kumar is among the veteran party leaders who held powerful positions during the previous NDA government under Atal Bihari Vajpayee but have been marginalised in the current dispensation under Narendra Modi and Shah.
In his letter, he also told Shah that history will never forgive the party if it did not live up to people's expectations as BJP was their last hope.