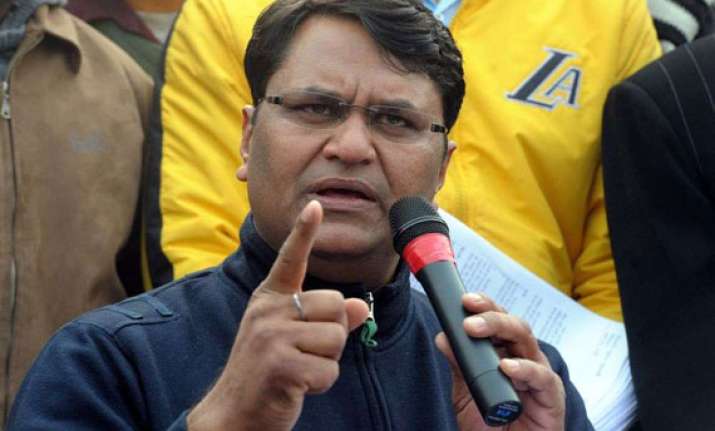 New Delhi: Expelled AAP MLA Vinod Kumar Binny today announced withdrawing support to the Delhi Government and accused Chief Minister Arvind Kejriwal of being "more dangerous" than a corrupt person who is telling "lies" and "deceiving" people.
With withdrawal of support by Binny, the support for AAP has shrunk to 37, one more than the required majority of 36 in the 70-member House. Besides eight Congress MLAs, the government has been given outside support by a Janata Dal (United) MLA and an Independent.
"Today I am writing to Lt Governor Najeeb Jung apprising him of my decision to withdraw support to Kejriwal government. Kejriwal is more dangerous than a corrupt person. He is telling lies and deceiving not only citizens of Delhi, but also people of the entire country," he said.
Asked about Binny's decision, AAP made it clear that it will not have any impact on the government or the party.
"The government nor the party will be affected by Binny's move," said AAP spokesperson Dilip Pandey.
Binny said he would support the government in the assembly in passage of the Jan Lokpal Bill.
"If the government brings Anna's (Hazare) Jan Lokpal Bill in the assembly for its passage, I will support them," said Binny.