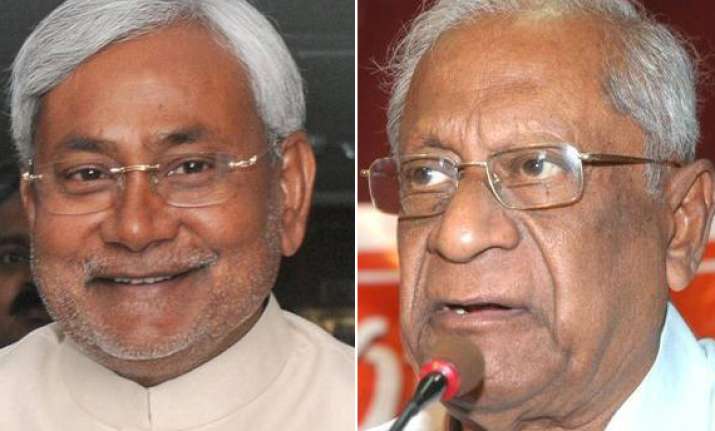 Patna, Jun 9: Senior CPI leader A B Bardhan on Friday accused the Bihar Chief Minister Nitish Kumar of having taken the help of the feudal forces like the Ranvir Sena to wrest political power from his archrival Lalu Prasad and his party.
"It is an open secret that Kumar had taken the help of the feudal forces like the Ranvir Sena and such elements to defeat the RJD and wrest political power in Bihar," Bardhan told reporters here.
To clarify, Bardhan said that Kumar had taken the support of forces like Ranvir Sena, but he did not wish to specifically name the Sena, an outlawed private militia of an upper caste.
The former CPI national general secretary charged the RJD supremo too of using the feudal elements for vote politics in the past and said that it was a matter of public knowledge that the feudal and casteist outfits have had significant role in the polity and society of Bihar since many decades.
Bardhan described the killing of Ranvir Sena Chief Brahmeshwar Singh alias Mukhiyaji as a 'political murder' and hoped that the CBI probe would unravel the political nexus behind the murder case.
At the same time, the CBI should also investigate the gamut of events like formation of private militias, political forces nurturing them and the mass murder carried out by these outfits in the past two decades, he said.