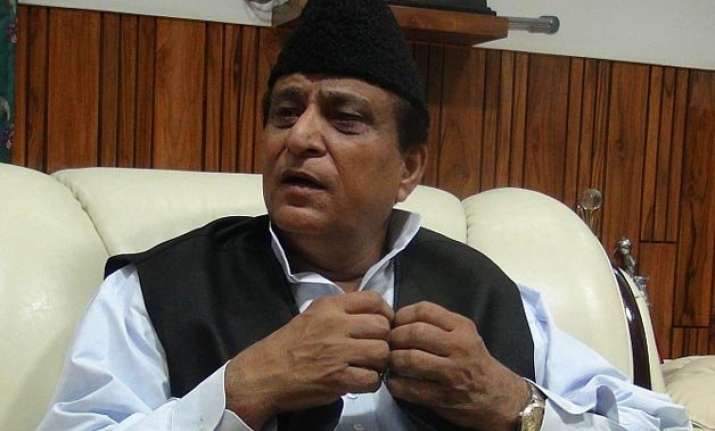 New Delhi: Uttar Pradesh minister and Muslim face of Samajwadi Party (SP) on Sunday alleged that the Rashtriya Swayamsewak Sangh (RSS) has made 'India an undeclared Hindu rashtra'.
"In their words India is an undeclared 'Hindu rashtra' and those hurting faith of Hindus will have meet the same fate of losing their lives," he said on Sunday.
While citing an article published in RSS mouthpiece 'Panchajanya' and said the country was heading fast towards anarchy.
"From this divisionary mentality, it is clear that the law of the land is in the hand of those who wield lathis and swords," he said.
The RSS mouthpiece has said that the killing of a 50-year-old Muslim man in Dadri last month over beef rumours could not have been without reason. It also said that even the 'Vedas mandate killing of those who slaughter cows'.
He also condemned the lynching of an alleged cow smuggler in Himachal Pradesh, Khan dared Haryana and Punjab governments to ban sale of the animal. He also raised question on not imposing ban on sale of 'prohibited animals' at fairs.
"If only these cattle sellers and governments should feel ashamed of their deeds," he said.
28-year-old Noman Akhtar, a resident of Saharanpur in Uttar Pradesh, was killed by a mob on October 16 after nearly four hours of chase of the truck carrying ten oxen and five cows in Sirmaur.