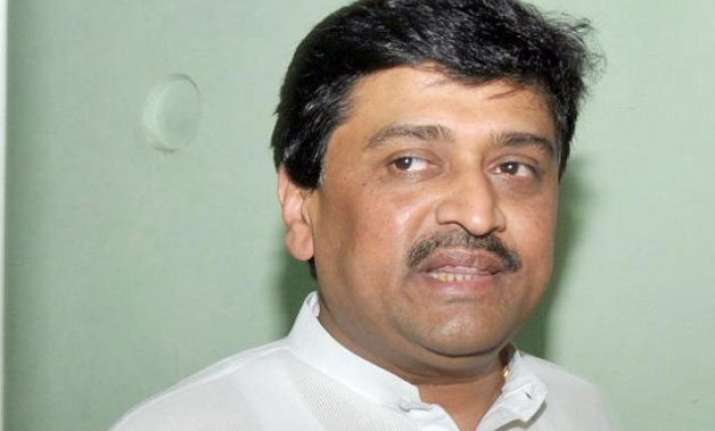 New Delhi: Ashok Chavan and Ghulam Ahmed Mir were brought in as Congress state chiefs in Maharashtra and Jammu and Kashmir along with three other PCC chiefs signalling major changes in the organization ahead of possible elevation of Rahul Gandhi as party chief.  
Chavan, who had resigned as Chief Minister in 2010 after the Adarsh scam, has been brought back to head the party at a time when Congress has been relegated to the fourth place in Maharashtra in the Lok Sabha polls and was driven out of power in the Assembly polls later.  Chavan replaces Manikrao Thakre.
The party slipped to fourth position even in Jammu and Kashmir in the Assembly polls this year, where Saifuddin Soz was the helm for several years.
Defending the appointments of Chavan and Mir as new PCC chiefs despite past controversies against them, Congress spokesperson Randip Surjewala drew parallel to Amit Shah, who was appointed BJP chief when he was on bail from the Supreme Court.
"Ashok Chavan is a very seasoned leader, who has not been convicted for any wrong doing. Amit Shah was made the President of BJP after he had got bail from the Supreme Court," party spokesperson Randip Surjewala told reporters.  
He said Chavan was not facing any allegation. "We are hopeful that truth will prevail and he will come out victorious," he said to questions about his alleged involvement in Adarsh Housing Scam after which had tendered his resignation as Maharashtra Chief Minister.  When told that Mir has been only technically acquitted in a scandal-related case, he said, "You can continue to read technicality but in Indian law, there is only one acquittal."
Despite the party scoring a duck in Delhi in this Assembly poll after projecting him, Congress has stuck to Ajay Maken as the party struggles to arrest its sliding base in the state in post Sheila Dikshit era.
In Gujarat, where the party is out of power for over 20 years, it has brought in former Union Minister Bharatsinh Solanki, signalling a shift of focus in the state politics.  Congress President Sonia Gandhi's political secretary Ahmed Patel hails from Gujarat.
The changes in the states were due for long and Rahul was particularly keen to have new PCC chiefs in these states.  Indications had it that he had to push hard for changes in Gujarat and Maharashtra.
The changes come at a time when Rahul's two-week sabbatical, in the midst of the crucial Budget session, is nearing an end. Party sources said that Rahul will be back soon.
The party has brought in Uttam Reddy as PCC chief in Telangana replacing Ponnala Lakshmaiah, who was appointed only in March last year. Reddy was then made Working President.  Sanjay Nirupam has been made the President of Mumbai Regional Congress Committee in place of Janardan Chandorkar after the party drew a blank in the commercial capital of the country in the Lok Sabha polls.