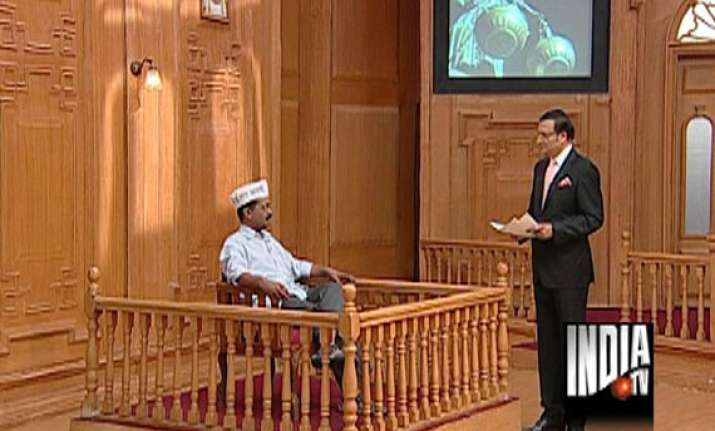 New Delhi:  Aam Aadmi Party leader Arvind Kejriwal has almost chalked out his December schedule assuming that his party would be swept to power in the Dec 4 Delhi assembly elections.
Kejriwal told
Rajat Sharma
's Aap Ki Adalat show on India TV: "On December 4, Delhi will go to polls, on December 8, results will be out and our party will win, on December 15, AAP governmet will take oath, and on December 29, we will hold a special session of Delhi Assembly at Ramlila Maidan to pass the Jan Lokpal bill".
"We will pass the same bill for which Anna Hazare sat on a 13-day fast at Ramlila Maidan", said Kejriwal, adding, "of course, it would be a Lokayukta for Delhi."
Kejriwal faced tough questions raised by Rajat Sharma, about charges of corruption and criminal activity against some of the AAP candidates.