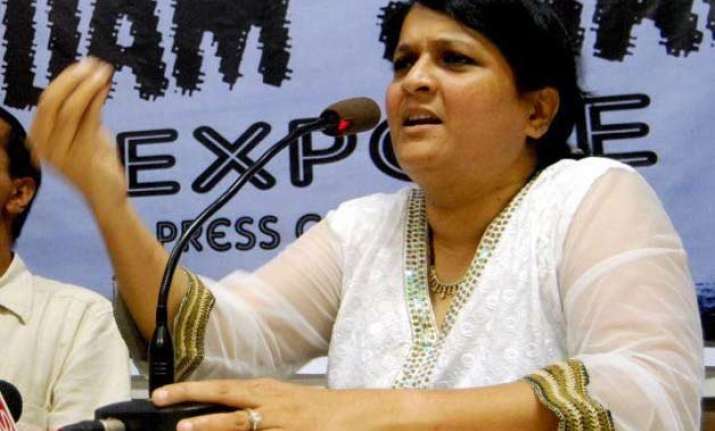 New Delhi: Stoking a new controversy, Aam Aadmi Party (AAP) leader Anjali Damania on Saturday said that her party colleague Prashant Bhushan wanted the party to lose the elections in Delhi. She also said that Arvind Kejriwal broke into tears during a meeting because of Prashant Bhushan and Yogendra Yadav.
As reported by Times of India, Damania, who unsuccessfully contested Lok Sabha elections from, Nagpur said, "What I witnessed is that when I heard that he (Prashant Bhushan) wasn't campaigning, I went to meet him and told him to leave aside all grievances, as it was very important for the AAP to win the polls in Delhi. There, he said, 'it is essential for the AAP to lose Delhi. It was very shocking for me."
According to the report, Prashant Bhushan wanted to make Yogendra Yadav the national convener instead of Kejriwal. She said that she heard Bhushan saying that if the AAP gets 20-22 seats in the Delhi polls, then Arvind would be replaced as convener by Yogendra Yadav.
Damania also alleged that Yogendra Yadav planted stories in media despite party's national executive's order that no internal issues would be discussed with media.
Anjali Damania also sought disciplinary action against national executive member Mayank Gandhi for his blog post in which he had claimed that Delhi Chief Minister Arvind Kejriwal insisted on the ouster of Prashant Bhushan and Yogendra Yadav from the party's political affairs committee (PAC).