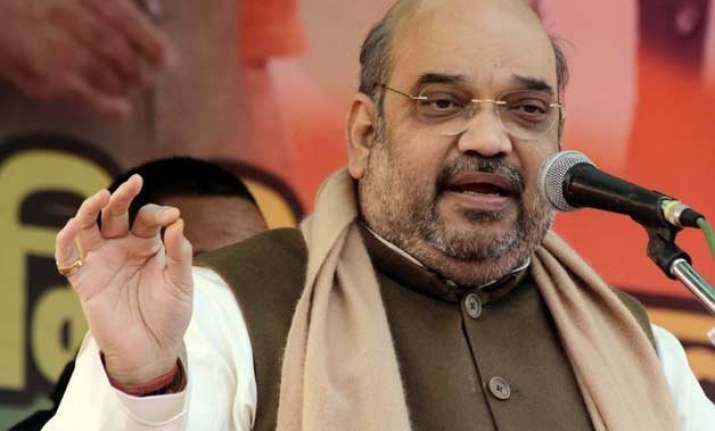 Bengaluru: BJP President Amit Shah today took a dig at AAP over its internal rumblings and said the party, which came to power on the slogan of Jan Lokpal and touted its internal democracy, removed its own Lokpal and other select leaders.
"In Delhi, a new government has been formed which came to power on the slogan of Jan Lokpal. But the situation has come to such a pass that they removed their own Lokpal. A party which talked about internal democracy has targeted individual leaders and thrown them out of the party," Shah said at the BJP national executive meeting here.
Shah, however, played down the party's defeat in Delhi assembly polls, saying one defeat has come after repeated victories. Quoting Shah, Union Minister Prakash Javadekar also said that the Delhi unit of the party would assess the loss and draw appropriate lessons from it.
He said that the mood in the country has gradually changed in the past 10 months since the Modi government took charge and that a new sense of hope has emerged.
The BJP President termed the party's win in Jammu and Kashmir Assembly polls as the "most significant" among all state election victories and said it was "a humble tribute" to the party ideologue Shyama Prasad Mukherjee who had laid down his life in the state.
"I want to tell the people of the country through you that the formation of the coalition government in Jammu and Kashmir means that the strength of nationalist forces is set to increase and national integrity will be ensured.
The formation of the government in which BJP is a partner has dawned a new era of all-round development in the state," he said.