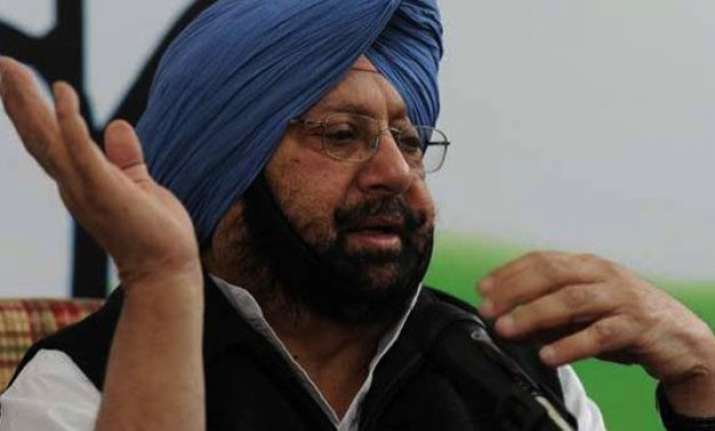 Nangal (Ropar):  Congress Deputy Leader in Lok Sabha Amarinder Singh today warned Punjab Chief Minister Parkash Singh Badal against "playing Khalistan agenda for partisan interests and own political survival."
"Please behave responsibly in the interest of Punjab as we cannot afford another dark era as we are yet to come out of the repercussions of the previous one," he said while addressing a public meeting organised by ex-MLA and senior party leader Rana KP Singh, here today.
Amarinder said, Badal had many reasons to fall back upon the panthic and Khalistan agenda.
The Chief Minister had allegedly failed on all the promises he had made in the manifesto and now he was resorting to emotive issue to divert the public attention.
"Show me a single thing he had promised in his manifesto that he has done?" he asked, while adding, besides "he (Badal) was not feeling comfortable with the BJP and was now trying to resort to his old tactics of panthic blackmail."
The former Chief Minister, according to a release, said, the last nine years had proved to be disastrous for Punjab under Badal.
He alleged, the industry was fleeing the state to other parts of the country as it did not have any confidence in this government.
"With the result there were no jobs in Punjab and unemployment was rising," he pointed out.
The Congress MP from Amritsar further alleged, Badal was only concerned about himself and his family.
"Throughout his life he (the CM) has only thought of the Badal family and its members," he claimed.
Amarinder promised that if Congress forms the government in Punjab after assembly polls, which are due in 2017, it will be ensured that industry and investments come to Punjab and jobs too are generated.
Meanwhile, Amarinder went to the ancestral house of the Dalit leader and BSP founder late Kanshi Ram. 
He paid floral  tributes to his statue and met his sister.