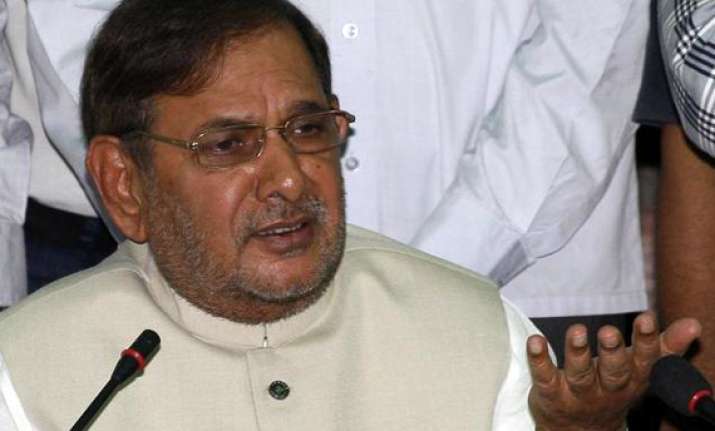 Bhopal, Feb 19: Janata Dal(U) president Sharad Yadav today said it would be appropriate for the government to hand over the body of Parliament attack convict Afzal Guru, who was hanged till death on February 9, to his family.
"It is my personal opinion that Guru's body should be handed over to his family as it is their legal right," Yadav told media persons here.
Alleging that the government did not handle the issue with the sensitivity involved in such a matter, he said when 26/11 Mumbai attack convict Ajmal Kasab's family was informed about his hanging in advance, then why was Guru's family not told about it on time?
The NDA convener also took a dig at the government for sending the information about Guru's hanging to his family members through speed post that reached them after his execution.
In such matters it is the right of the family to know about the execution in advance, he said.