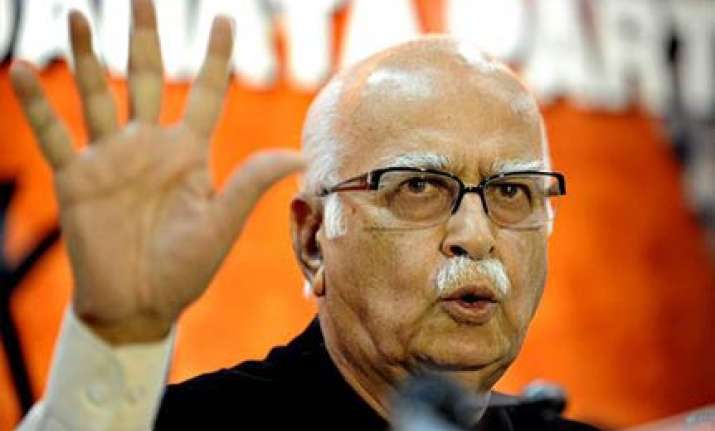 Sasaram (Bihar), Nov 17: Senior BJP leader L K Advani today said it was for the first time that the Supreme Court had raised fingers on a prime minister and that Manmohan Singh should come out in public with his response to the Court's observations on 2G spectrum allocation.
"It is for the first time in the history of free India that the apex court has raised fingers on a PM... Singh should publicly respond to its 2G Spectrum observations immediately," Advani told an election meeting here.
The Supreme Court yesterday posed some embarrassing questions to the government about the lengthy delay on the part of the Prime Minister in taking a decision on a plea for sanction of prosecution of former Telecom Minister A Raja in the controversial 2G spectrum allocation issue.
Advani today said he had written a letter to Singh on the allocation issue 11 months ago but had not received a response so far.
Describing the spectrum issue as "the biggest-ever corruption issue the country has ever witnessed", he said "we are surprised to see how a person like A Raja is still not behind the bars despite his involvement in corruption of such a huge volume."
Praising Nitish Kumar, he said "an honest and good administrator is required to deliver good for the people."
Kumar had done a lot for Bihar and even enacted a new legislation to weed out corruption in public offices, he said, hoping if the JD (U) leader got another term, Bihar would become most developed state in the country in next five years. PTI