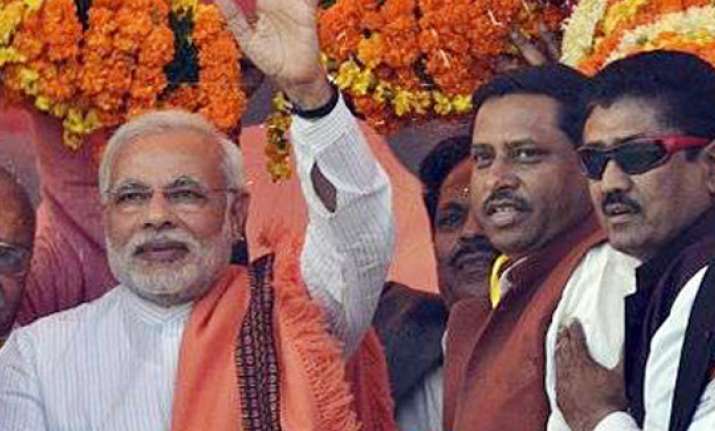 Agra: They don't have the potential to win in this region. But BJP strategists are worried over the damage the Aam Aadmi Party (AAP) can cause to BJP candidates in the Lok Sabha contest.
The AAP has fielded candidates from Agra, Fatehpur Sikri, Firozabad, Mathura, Aligarh and Mainpuri in this part of Uttar Pradesh. Some of them are respected but none seems to have the strength to win.
Yet, the Bharatiya Janata Party is worried.
A BJP strategist here told IANS that AAP candidates were "the biggest threat" to his party.
Said a known Hindutva leader, Premendra Jain: "The AAP's appeal among first-time voters, the young and the urban elite is a matter of concern for (Narendra) Modi campaigners.