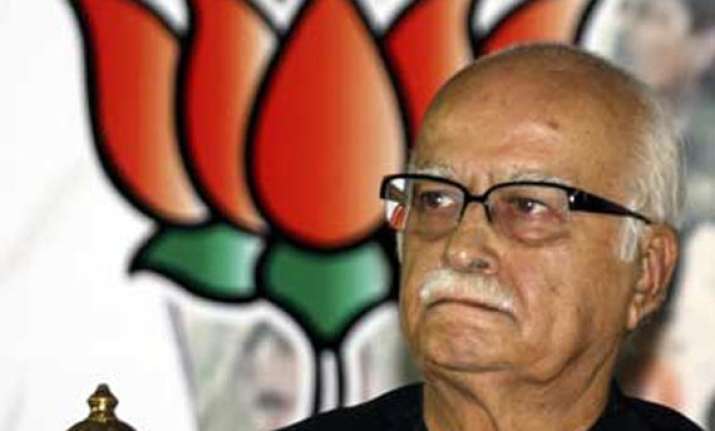 New Delhi, Jun 10: A day after the BJP appointed Narendra Modi to lead it in the next Lok Sabha election, the veteran L.K. Advani Monday resigned from all major party posts after accusing most of its leaders of pursuing "personal agendas".
After failing to persuade the BJP not to elevate the ambitious Gujarat chief minister, Advani, who helped the party to grow from an also-ran into a powerful entity in the 1980s, hit back by resigning from the national executive, the parliamentary board and the election committee.
In a stinging letter to Bharatiya Janata Party president Rajnath Singh, Advani, 86, said he found it "difficult to reconcile either with the current functioning of the party or the direction in which it is going".
The three-para letter made no reference to Modi, who for years enjoyed Advani's patronage, but its tone made it evident that the resignation was linked to the chief minister's elevation at a party meet in Goa Sunday.
The decision to name Modi head of the election campaign committee would have made the Gujarat chief minister -- the BJP's best known Hindutva icon -- its virtual face in the 2014 Lok Sabha election.