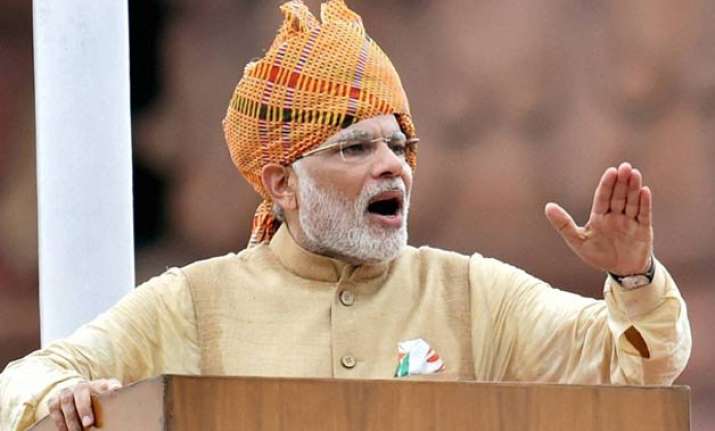 New Delhi: On the occasion of 69th Independence Day of India, Prime Minsiter Narendra Modi today addressed the nation from the ramparts of the Red Fort.
In his one and a half hour long speech, the PM spoke about the achievements of his government in the last 15 months.
He also talked about the future of the country with a new slogan "Start-up India, Stand up India" to promote bank financing for start-ups and offer incentives to boost entrepreneurship and job creation.
Here are top 11 inspiring quotes from Modi's I-Day speech:
1-Cleanliness drive is something that has touched every Indian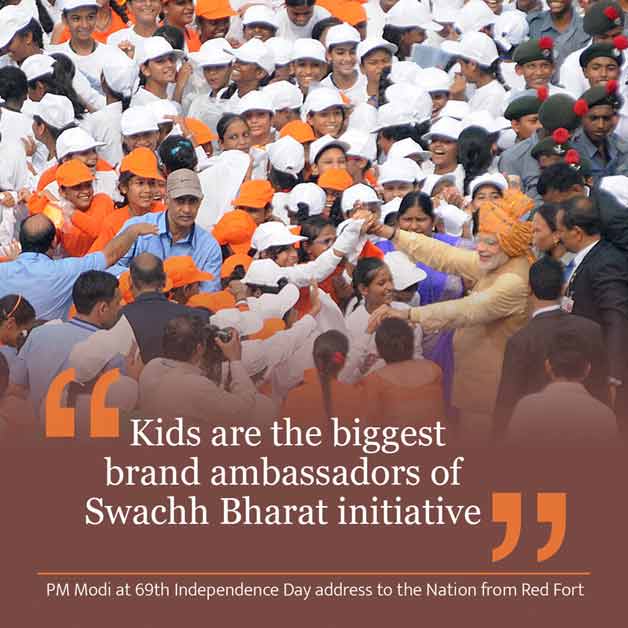 2-Kids are the biggest brand ambassadors of Swachh Bharat initiative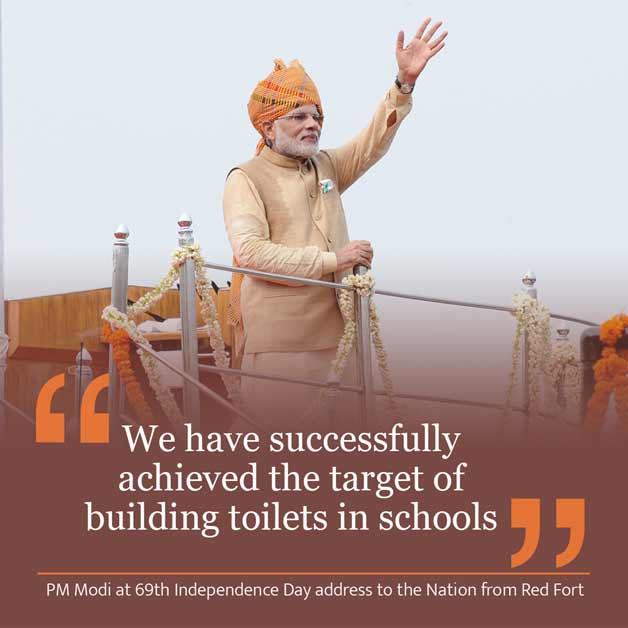 3-We have successfully achieved the target of building toilets in schools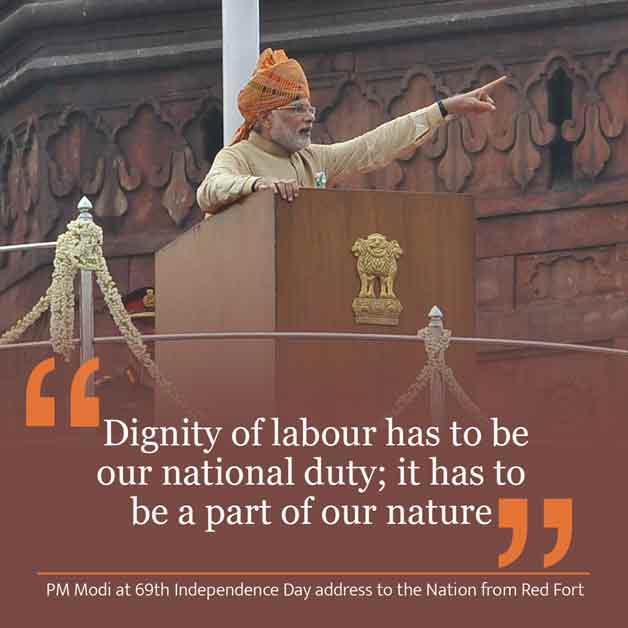 4-Dignity of labour has to be our national duty; it has to be a part of our nature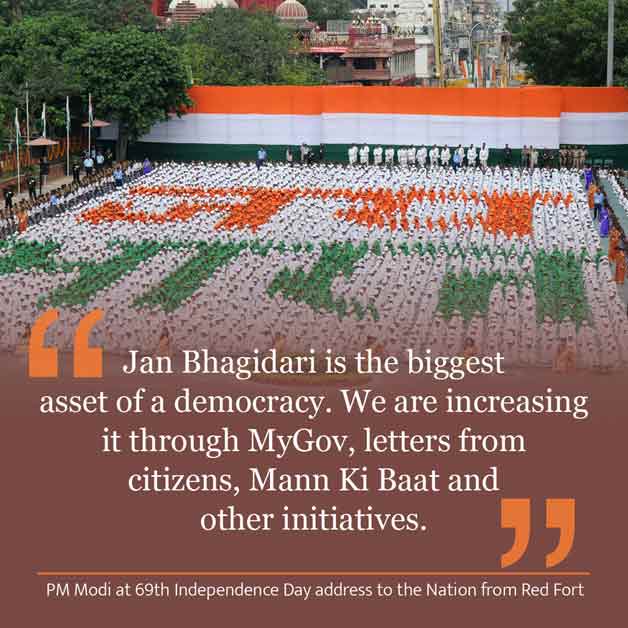 5-Jan Bhagidari is the biggest asset of a democracy. We are increasing it through MyGov, letters from citizens, Mann Ki Baat and other initiatives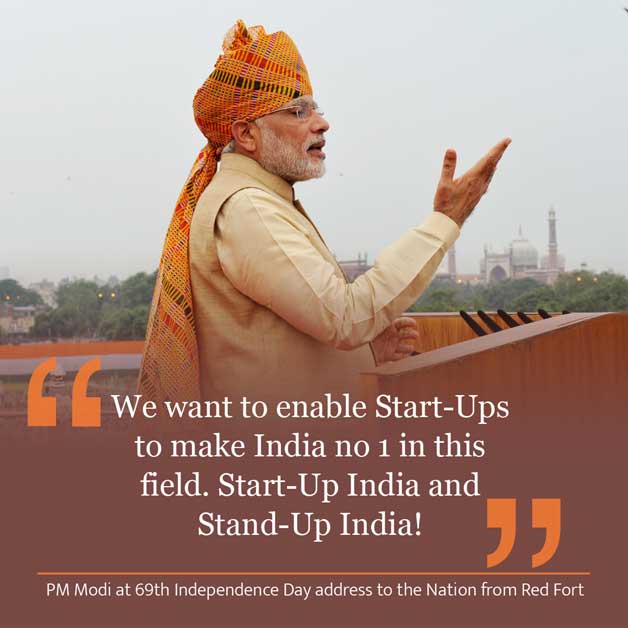 6-We want to enable Start-Ups and make India no 1 in this field. Start-Up India and Stand-Up India!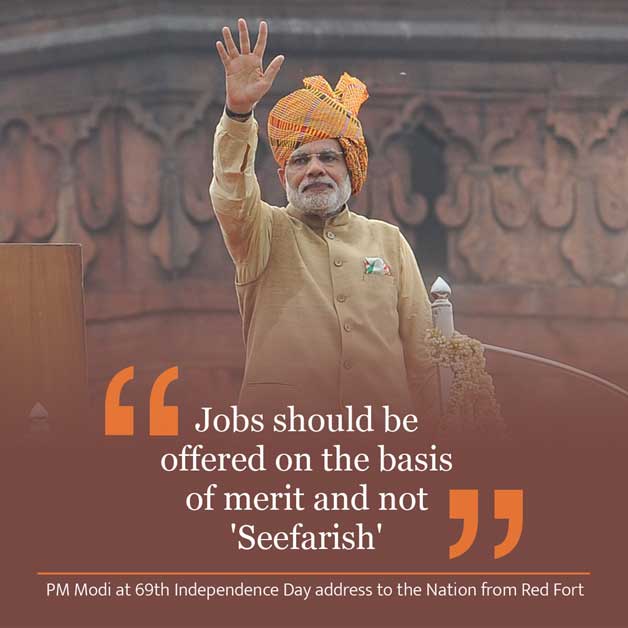 7-Jobs should be offered on the basis of merit and not 'Seefarish'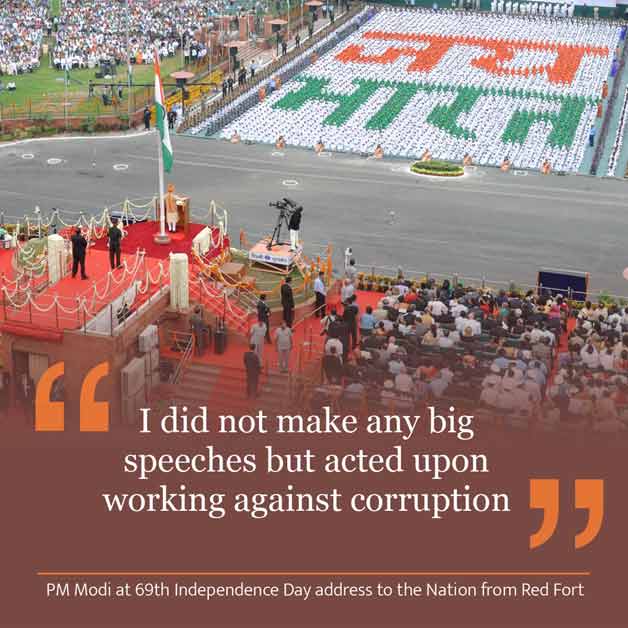 8-I did not make any big speeches but acted upon working against corruption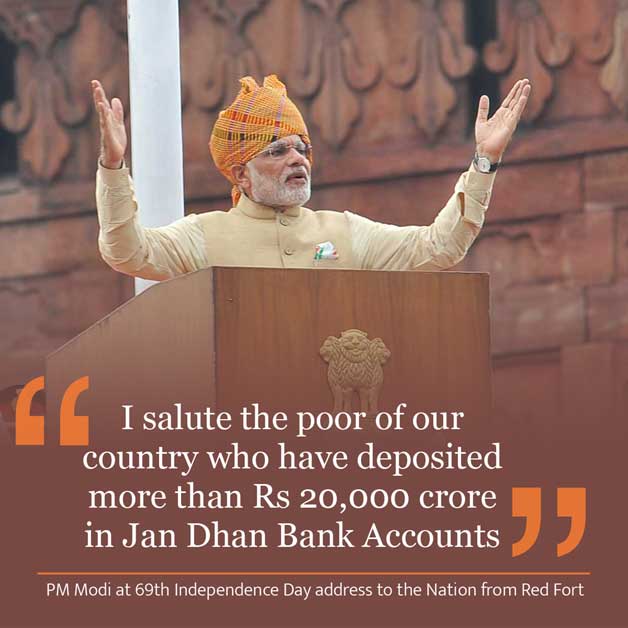 9-I salute the poor of our country who have deposited more than Rs 20,000 crore in Jan Dhan Bank Accounts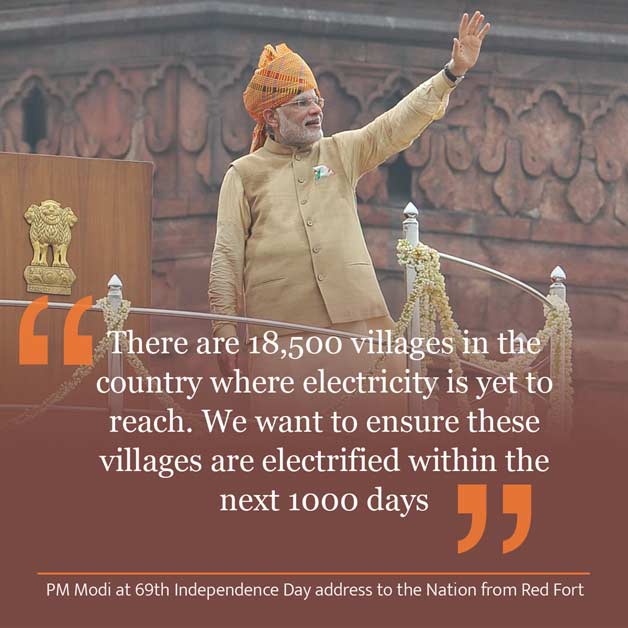 10-There are 18,500 villages in the country where electricity is yet to reach. We want to ensure these villages are electrified within the next 1000 days
11-Some people like to remain in 'Nirasha'. And they are not satisfied till they have spoken about it to other people