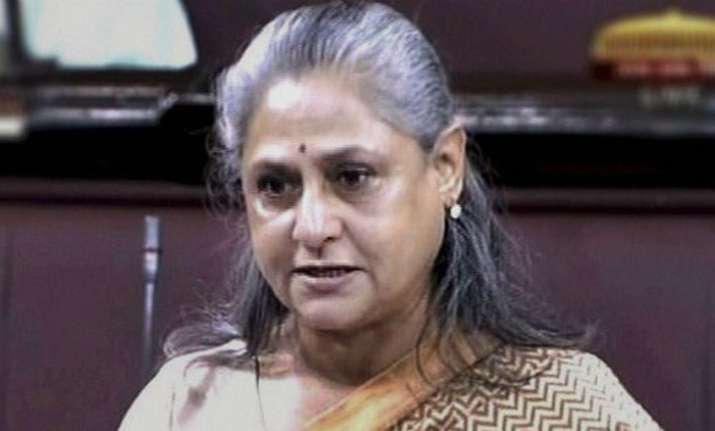 Actor-turned politician and Samajwadi Party MP Jaya Bachchan today lashed out at the Narendra Modi government in Parliament for focusing on cow protection only and overlooking crimes being committed against women in the country.
Expressing deep anguish at a BJP activist announcing bounty on West Bengal Chief Minister Mamata Banerjee's head, Jaya Bachchan said in Rajya sabha, "The government needs to take aggressive steps for the protection of women. You can protect cows, but atrocitities against women continue."
"How can such a statement be made against a woman chief minister? The environment is already unsafe for women," she added. 
Jaya Bachchan was reacting to the reports of a BJP activist Yogesh Varshney calling  West Bengal Chief Minister Mamata Banerjee a "demon" and announcing a Rs 11 lak bounty on her head.
" If anyone gets me Mamata Banerjee's head, I will give them 11 lakh," Yogesh Varshney said.
The BJP, however, has distanced itself from Yogesh Varshney's statement and condemned his statement in Parliament.