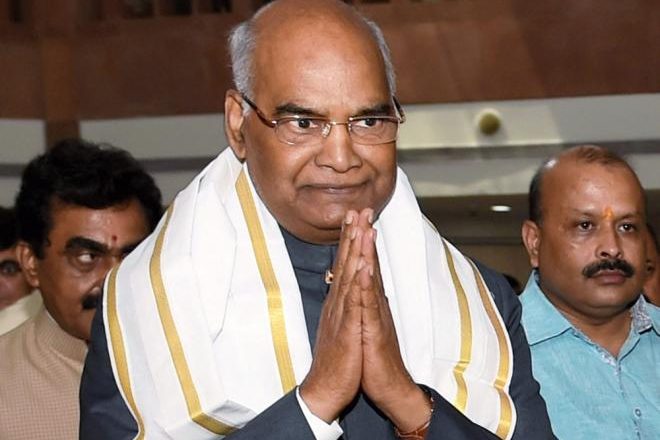 It has been just an hour that Ram Nath Kovind took oath as the 14th President of India and his official Twitter account has already garnered over three million followers.  
The Rashtrapati Bhavan Twitter handle now showed Kovind as President as said in its inaugural tweet, "Honoured to be sworn in as the 14th President of India; would be carrying out my responsibilities with all humility #PresidentKovind"
In his second tweet, 71-year-old Kovind promised to stay true to all his duties and the people. "I bow to the 125 crore citizens of this great nation and promise to stay true to the trust they have bestowed on me #PresidentKovind," read the tweet.

 

At around 12:15 pm, Ram Nath Kovind took oath as the 14th President of India the second Dalit after K R Narayanan in the 340-room Rashtrapati Bhavan. He was administered the oath of office and secrecy by Chief Justice of India J S Khehar.
President Kovind then addressed the gathering at Central as President of India, "I am accepting this position with all humility and I am grateful for this responsibility. I feel privileged to walk on the same path as Dr. Radhakrishnan, Dr. Abdul Kalam and Pranab da".
Prime Minister Narendra Modi congratulated Ram Nath Kovind on becoming the 14th President of India. 
PM Modi appreciated Kovind's maiden speech as the President, saying that it beautifully summed up the essence of India's essence, democracy and diversity.