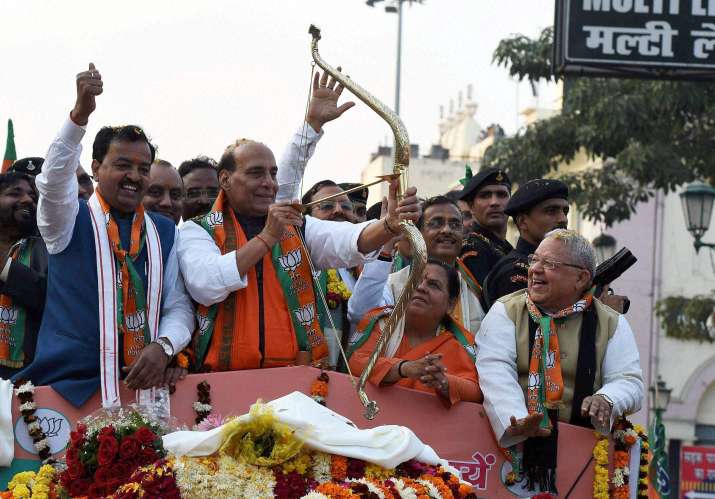 After registering a historic win in the Uttar Pradesh Assembly elections, the Bharatiya Janata Party (BJP) is now in the process of zeroing in on a credible face for the post of the Chief Minster. 
While there are several contenders that the BJP may consider, all eyes will now be on Prime Minister Narendra Modi's decision on the top leadership in the state.
As per latest information, the Intelligence Bureau has submitted a detailed report on the probable candidates from the BJP who are in the race for the post of CM of Uttar Pradesh. This was reportedly done at the behest of PM Modi who wanted to ensure that the leader has a clean background. 
Here is a look at the prominent names who are being considered for the coveted post.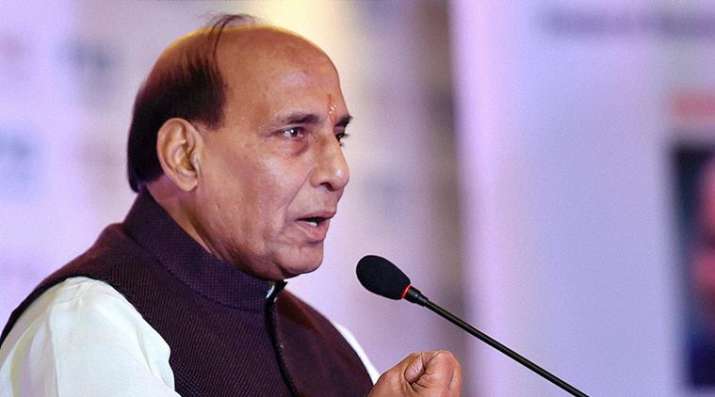 Among the several names doing the rounds, the most prominent one appears to be Union Home minister Rajnath Singh who has previously served as the state Chief Minister the last time the BJP came to power. 
Rajnath, who has largely run the Home ministry smoothly, is largely seen as a consensus candidate who could be roped in as the CM face. 
Keshav Prasad Maurya
​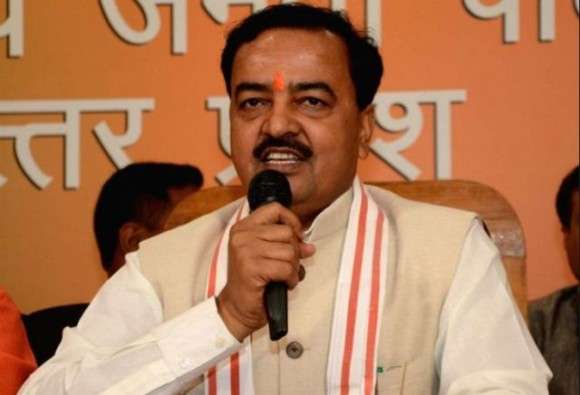 State BJP president Keshav Prasad Maurya is another name in contention for the CM's post. A prominent name from the Maurya caste, he has been the BJP's go-to man for polls in the state and has conducted and campaigning in over 200 constituencies. 
Apart from his organizational skills, he is also seen close to the Sangh pariwar as well as the party leadership.    
Maurya's political career started at a low note as he lost two consecutive Assembly elections, but riding on Modi wave, he secured the Phulpur Lok Sabha seat in 2014 with a massive five lakh votes (over 52 per cent) from the erstwhile Nehru-Gandhi bastion. 
Manoj Sinha
​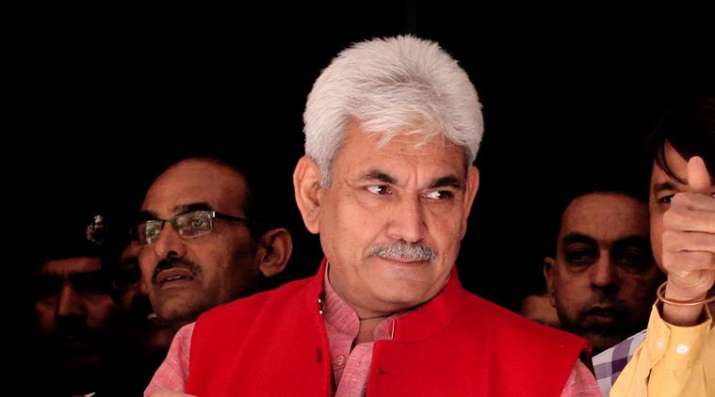 Currently the Minister of State for Communications with Independent Charge, Manoj Sinha is also the MoS for Railways. 
He has also been entrusted with the responsibility of reviewing developmental works in Prime Minister Narendra Modi's constituency of Varanasi. One major positive in Sinha's case is his proximity to RSS leadership as well.
Other names that the party may consider include firebrand leader Yogi Adityanath, a prominent Hindutva face, who has been a big draw for the party in the Purvanchal region, and Dinesh Sharma, a behind-the-scenes man on whose invitation PM Modi attended the Lucknow Ramlila last year.